12.08.2020,12:08 343 0
Most International Runs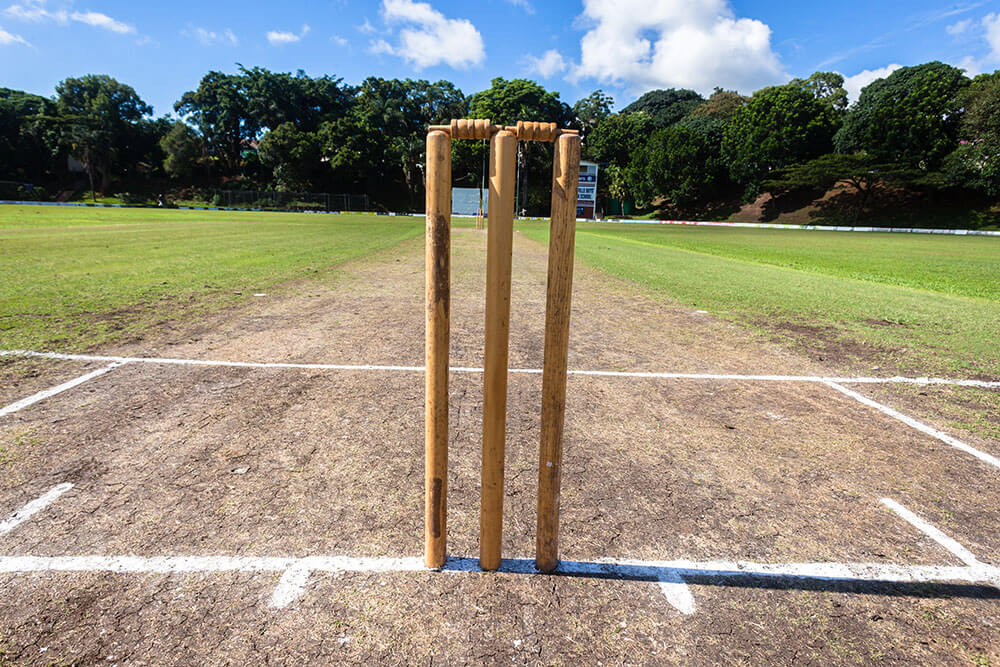 With international cricket being played across three formats in recent times, the number of opportunities batsmen get currently to score runs far outweighs international cricketers of yesteryear. Test match cricket is often seen as a barometer by which a player is adjudged to be successful, whilst One Day International and T20 cricket have developed a new breed of international batsmen.
How many runs a batsman scores can be a rather vacant statistic in isolation, with the context within which runs have been scored often more important than how many runs an individual player has acquired. That said, the most successful batsmen in world cricket tend to pile on runs (across all three formats), which gives them an impressive set of averages and records.
Thousands of international batsmen have scored bucket loads of international runs, with Australia's Don Bradman often referred to as the greatest batsman of all time. Sydney born Bradman averaged an incredible 99.93 runs per innings in his Test career – a level of consistency that has stood the test of time. As mentioned, however, such is the frequency of fixtures within the international cricketing calendar, that batsmen get far more chances to try and score more international runs. As a by-product, with players playing more matches than ever before, they are also getting out more, which in turn will have a detrimental effect on their averages.
Top 5 Batsmen with Most International Runs
The ultimate list of the batsmen with the most international runs has a distinctively recent feed due to the change in trends across the international cricketing landscape. Scoring runs on a regular basis across all three formats, however, is no mean feat and the list of players currently occupying the top 5 slots on the batsmen with the most international runs list is very impressive.
Sachin Tendulkar – India
34,357 International Runs
Average: 48.52
The 'little master' still holds his place at the top of the list of most international runs scored – by over six thousand runs from his closest competitors. With a career spanning 24 years, Tendulkar was the linchpin of one of the great Indian sides. Such was his longevity at the very top of the game, Tendulkar was playing for India across all three formats until his retirement in 2013.
Kumar Sangakkara – Sri Lanka
28,016 International Runs
Average: 46.77
Sri Lanka emerged as one of the great cricketing nations during the 2000s and Kumar Sangakkara was one of the reasons for it. With incredible skill behind the stumps as a wicket-keeper, combined with his fluent, swashbuckling batting style, Sangakkara had the ability to win any game almost single-handedly.
Ricky Ponting – Australia
27,483 International Runs
Average: 45.95
Few teams were as dominant in the 1990s and 2000s as Australia and captain Ricky Ponting was often the spearhead for the 'Baggy Greens'. With a fiery temper and a 'never say die' attitude, Ponting was an inspirational leader. Known for his ability to play both spin and seam particularly well and his deadly pull shot, Ponting dominated some of the best bowlers in the game.
Mahela Jayawardene – Sri Lanka
25,957 International Runs
Average: 39.15
The emergence of three formats of cricket in the early 2000s saw a new breed of batsmen within international cricket and none epitomised them more than Mahela Jayawardene. The diminutive Sri Lankan would go on to captain his side across all three versions of the game and his tally of over 25,000 international runs is sure to stand the test of time.
Jacques Kallis – South Africa
25,534 International Runs
Average: 49.10
South African cricket has a history of producing great all-rounders but none can compete with the achievements of Jacques Kallis. A powerful top-order batsman that had the ability to take the game away from the opposition with impeccable technique. Coupled with his unfaltering engine when bowling and fielding, Kallis has some of the best statistics in the game.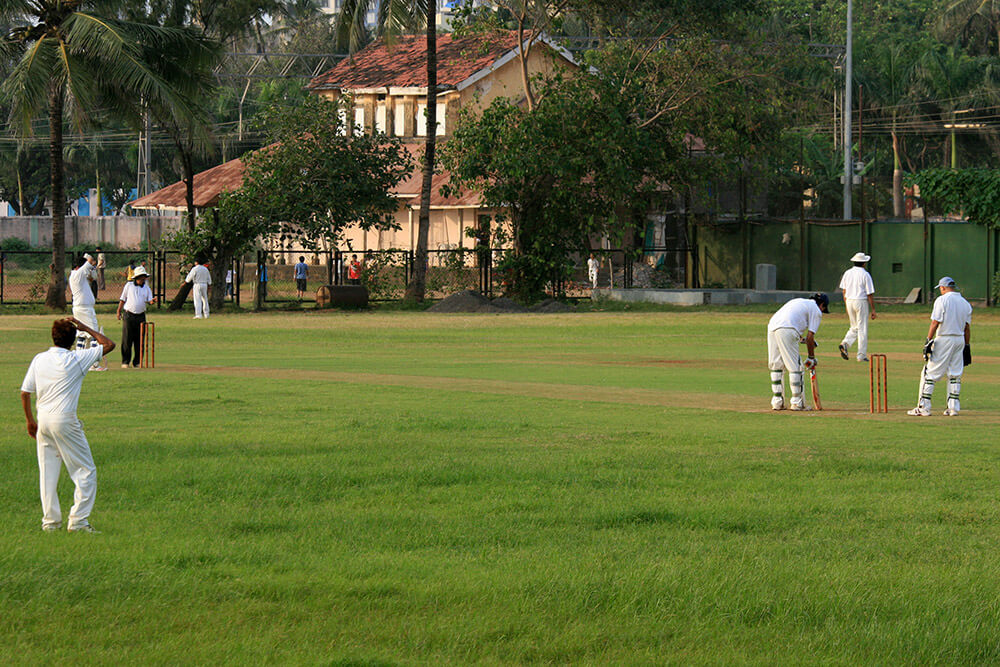 Most International Runs
Whilst the top 5 players on the list of international run-scorers have all retired from the game, their impact on the top level of professional cricket has drip-fed through to the next generation. And with more and more matches being played across the world, there are plenty of opportunities for players to attempt to break some of the records set by the previous generation.
Here are some of the players looking to break into the best international run-scorers list:
Virat Kohli – India
21,901 International Runs
Average: 56.15
Indian cricket is currently operating at arguably its highest level ever and captain Virat Kohli is integral to their success. With an insatiable attitude and an unerring confidence, Kohli is one of the most feared batsmen in world cricket. With a range of shots that is unrivalled and copious amounts of self-belief, Kohli looks set to challenge some of the names at the very top of the highest international run-scorers list in years to come.
Chris Gayle – West Indies
19,321 International Runs
Average: 38.79
When it comes to destructive batting, Chris Gayle is very much the man to watch. The West Indian opener is well known for his apathy towards playing himself in but his languid style has perplexed bowlers all over the world for over 20 years. Having decided to dedicate himself to just T20 and ODI cricket in recent years, his scoring opportunities have reduced but he is still box office when he comes off at the top of the order.
Ross Taylor – New Zealand
17,721 International Runs
Average: 43.64
New Zealand are very much dining at the top table in international cricket currently and Ross Taylor is one of the figureheads across all formats within their team. Whilst Kane Williamson continues to receive most of the plaudits within the side, Taylor is one of the most reliable batsmen in world cricket. With a habit of producing match-winning performances under pressure and a knack of scoring runs across all three formats, he looks well set to go past 20,000 international runs before the end of his career.
MS Dhoni – India
17,266 International Runs
Average: 44.96
Finishing a game off as a batsman when chasing a total is often regarded as one of the toughest things to do in world cricket. MS Dhoni, however, has made a name for himself as one of the best 'finishers' in the game. The enigmatic wicket-keeper-batsman has a unique batting style, which all bowlers find difficult to play against, and his ability to stay calm under pressure and hit big is unrivalled. Whilst he looks to be winding down in his career, scoring over 17 thousand runs when batting in the lower middle order is an incredible achievement.
David Warner – Australia
14,718 International Runs
Average: 44.19
Opening batsmen across all three formats are a rare commodity in the international game currently with Australia's David Warner very much bucking the trend. The left-hander loves confrontation and despite being embroiled in the ball-tampering scandal of 2018, has still amassed nearly 15,000 runs. Very few bowlers manage to dominate Warner, whose simplistic style makes him difficult to bowl at and he looks set to continue to climb the list of the most international run scorers.
Most International Run-Scorers by Country
As the ICC looks to integrate more and more teams into the international cricketing landscape, there will be a wealth of opportunities for players from other nations to join the established elite of world batsmen.
Each country has its own rich history of run scoring, with each team often having their own unique style:
Top 3 International Run Scorers from each country (ICC Test Playing Nations only – across all three formats):
Australia 
Ricky Ponting (27,483 International Runs)
Steve Waugh (18,496 International Runs)
Alan Border (17,698 International Runs)
Bangladesh 
Tamim Iqbal (13,308 International Runs)
Mushfiqur Rahim (11,869 International Runs)
Shakib Al Hasan (11,752 International Runs)
England
Alistair Cook (15,737 International Runs)
Joe Root (14,600 International Runs)
Kevin Pietersen (13,797 International Runs)
India
Sachin Tendulkar (34,357 International Runs)
Rahul Dravid (24,208 International Runs)
Virat Kohli (21,901 International Runs)
New Zealand
Ross Taylor (17,721 International Runs)
Stephen Fleming (15,319 International Runs)
Brendan McCullum (14,676 International Runs)
Pakistan
Inzamam ul-Haq (20,580 International Runs)
Younis Khan (17,790 International Runs)
Mohammad Yousuf (17,300 International Runs)
South Africa
Jacques Kallis (25,524 International Runs)
AB De Villiers (20,014 International Runs)
Hashim Amla (18,672 International Runs)
Sri Lanka
Kumar Sangakkara (28,016 International Runs)
Mahela Jayawardene (25,597 International Runs)
Sanath Jayasuriya (21,032 International Runs)
West Indies
Brian Lara (22,358 International Runs)
Shivnarine Chanderpaul (20,988 International Runs)
Chris Gayle (19,321 International Runs)
Zimbabwe
Andy Flower (6,786 International Runs)
Grant Flower (6,571 International Runs)
Brendan Taylor (6,326 International Runs)
Similar articles