12.08.2020,15:08 3293 0
Most Catches by Wicket-Keepers in ODI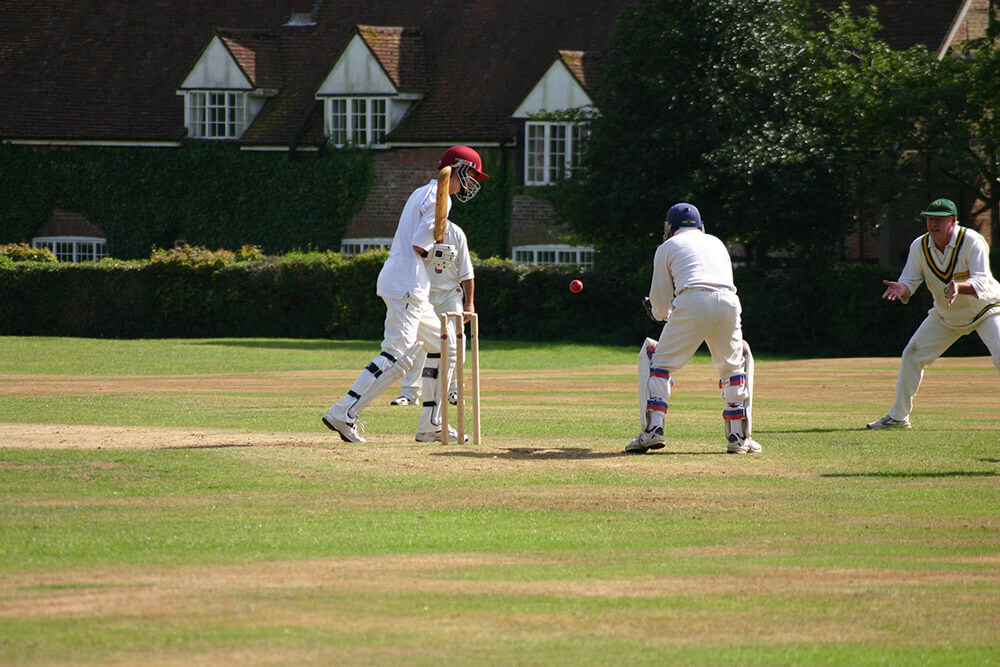 Wicket-keeper is the only specialist fielding position in a cricket team. The role of a wicket-keeper is definitely the most important for any side and the player donning the gloves can decide the game with a missed catch or a brilliant stumping. For most of the cricketing history, a wicket-keeper was just expected to portray his brilliance behind the wickets with no contributions with the bat.
However, with the evolution of the game, several wickets-keepers became accomplished batsman and, hence, further strengthened the position of a wicket-keeper.  A wicket-keeper is the only player on the field who cannot relax for even a single ball and has to be aware of a bowler's line and length even before delivery is bowled.
Often the bowlers get a lot of credit for taking wickets in crucial positions. However, a wicket-keeper should be equally acknowledged for his role in a bowler's success and often it's a wicket-keeper who informs the bowler about batsman's mindset, grabs every fine edge and stumps the batsman or any opportunity. The catches taken by wicket-keepers are equally difficult and increase the confidence of a bowler. These catches become even more important in limited-overs games where every single wicket can change the course of the match. Let us look at the top five wicket-keepers with maximum catches in ODI.
Adam Gilchrist
The Australian wicket-keeper is one of the pioneers of modern-day cricket. When he made his debut the role of a wicket-keeper was perceived very differently.  A wicket-keeper was seen as a specialist who was only expected to bat lower down the order. Most of the teams didn't expect a lot of runs from their keepers.
However, Gilchrist had other plans. His explosive batting along with exceptional wicket-keeping skills opened the doors for a new breed of players. His antics proved that a wicket-keeper can also turn out to be a game-changer with his batting skills. Gilchrist kept wickets for several accomplished spinners such as Shane Warne and Brad Hogg and he also endured the pace of Brett Lee and Shaun Tait with visible ease.
Gilchrist, who was the hero for Australia in the 2011 World Cup triumph, took 417 Catches as a wicket-keeper in 281 innings, becoming the player with the maximum number of catches behind the wicket. Several upcoming keepers see Adam Gilchrist as an inspiring figure in cricket.
Mark Boucher
Mark Boucher was Adam Gilchrist's contemporary in South Africa. Both the players started their careers at a similar time and made their own changes to the definition of a wicket-keeper.
Unlike Gilchrist, Boucher was given the role of a finisher for South Africa and won them similar games with the bat.
Boucher was one of the few players in cricketing history who could win a game just by their glove work. His efficiency behind the stumps instilled fear in most of the batsman, and Boucher was arguably the epitome of a modern-day keeper.
Boucher, whose career ended with an unfortunate injury, took 402 catches behind the wickets in 290 innings and has climbed to the second place on the list of wicket-keepers with the maximum number of catches.
Kumar Sangakkara
Kumar Sangakkara is arguably the greatest Sri Lankan player ever. The wicket-keeper-batsman has broken many records with his batting. However, his exceptional batting skills often overshadowed his wicket-keeping which was by far the best in his generation. The Lankan skipper kept the wickets of the master of spin Muralitharan among others and never looked uneasy.
What makes Sangakkara's achievement even more brilliant is the slow Sri Lankan wickets where he has played most of his cricket. Sangakkara played on the spin-friendly wickets which were considered a nightmare for keepers. However, his records are a testimony to his quality. The left-hander didn't hesitate even standing closer to the wickets on the fearing pace of Vaas and Malinga.
Sangakkara's swiftness and awareness behind the wickets differentiated him from others and made him the best wicket-keeper ever to come out of the Indian subcontinent. He has had 383 catches in 353 innings and remains a hero for several blooming players.
MS Dhoni
The Indian Cricket team was always struggling to find a stable wicket-keeping option until the arrival of MS Dhoni. MS Dhoni has been the best Indian keeper in their history. Despite being criticised in the earlier part of his career for his unorthodox technique, MS Dhoni has eventually proved himself as one of the best keepers in modern cricket.
Dhoni has also shown himself as an able leader and is the only cricket captain to win all the major ICC trophies. MS Dhoni is a bowler's dream and his instructions from behind the wicket have proved very useful for the bowlers.
However, his keeping skills were often ignored courtesy of his master classes in batting and captaincy. His spectacular wicket-keeping skills often make a treat for highlights package and few of his catches are among the contenders for the best glove work ever. The former Indian skipper has managed 321 catches in 345 innings as a keeper.
Brendon McCullum
Brendon McCullum changed the way T20 cricket was played. His explosive batting paved the way for the Black Caps' dominance. He made a name for himself as a white-ball specialist and fielded in the outfields towards the latter half of his career.
However, several pundits still remember him for his natural talent as a wicket-keeper. Often rated as the most gifted wicket-keeper of the 21st century, McCullum was famous for his diving catches. His technique made him one of the best keepers of his times.
Though he played most of his matches on pace-friendly New Zealand wickets, he was equally friendly on slow spinning tracks as well. With 227 catches in ODIs in 183 innings, he is fifth on the list of wicket-keepers with maximum catches. Had he not changed his fielding position in the latter half of his career, he would have definitely been much higher on the list.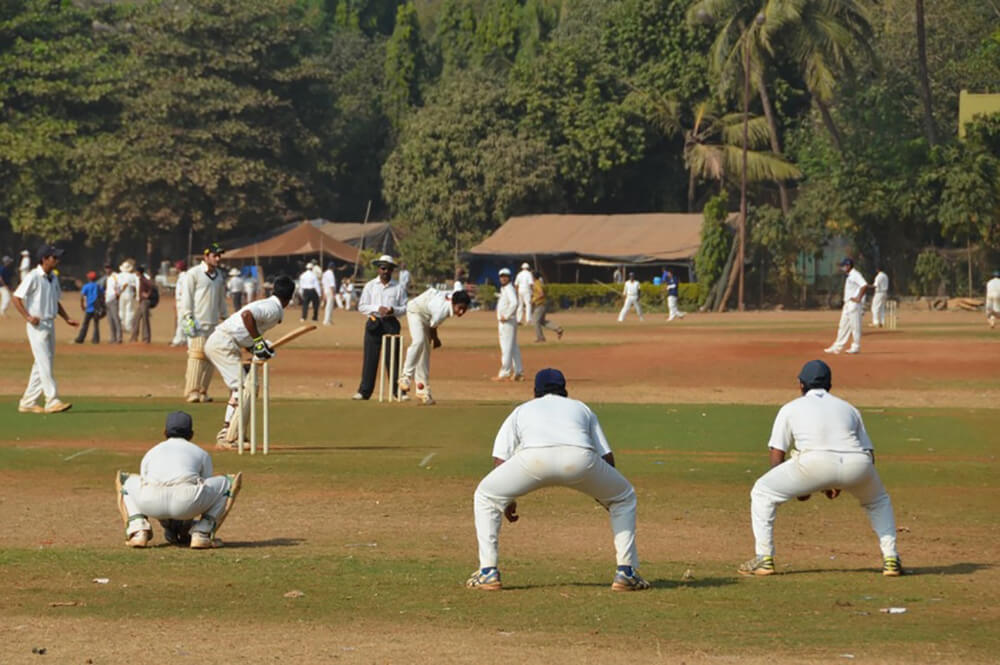 Top 5 Non-Wicket-Keepers with Most Catches in ODI
Fielding is another important aspect of cricket. Any cricket team needs to put players in the right areas in order to create chances against the opposition. South Africa's Jonty Rhodes was certainly the pioneer who made ground fielding popular in cricket. Fielding at the backward point position, he would cut off the boundaries with his quick sprint and agility.
Nowadays, standards of fielding have been increased significantly due to better fitness shown by the players.
Mahela Jayawardene
The first on the list is former Sri Lankan captain Mahela Jayawardene, who was playing international cricket for 18 years. He represented Sri Lanka in 378 One Day Internationals.
Jayawardene was excellent for Sri Lanka while fielding in the slips in all three formats. In the initial part of his career, he also used to field in short leg and short square leg position.
Mahela Jayawardene holds the record for most catches achieved by a player in One Day Internationals. In 378 ODIs played for Sri Lanka, Jayawardene claimed 218 catches.
Ricky Ponting
Former Australian skipper Ricky Ponting has certainly been one of best fielders in white-ball cricket. Ponting used to field at backward point position for Australia during the 1990s. He definitely had the accuracy to throw the stumps from any given field position.
Ponting has enjoyed a successful white-ball career for Australia and managed to win three Cricket World Cups. He also captained Australia to world cup victories in 2003 and 2007.
He also used to field at slips in the powerplay overs of the innings. He holds the record for most catches by Australian player in ODIs. In 375 matches played for Australia, Ricky Ponting has taken 160 wickets in his illustrious career.
Mohammad Azharuddin
Former Indian Captain Mohammad Azharuddin was a complete natural in terms of fielding for India. He is considered one of the greater players to have played the game of cricket for India. Hyderabad born batsman was a prolific run-scorer for India during the 1990s.
One exceptional thing about Azharuddin was his ability to field at any given position in the outfield. He was quite good in the slip cordon as well as in difficult positions like short-leg or leg slip.
Mohammad Azharuddin represented India in 334 one-day matches in his career. He has taken the third place on the list of most catches by a player in One Day Internationals. He has taken 156 ODI catches for India.
Sachin Tendulkar
Without any shadow of a doubt, Sachin Tendulkar was ruling the game of cricket for over two decades. He has definitely been the best batsman of the modern era alongside Brian Lara and Mark Waugh.
Because of his strong arm, he was put at the boundary in the early part of his cricketing career. In red-ball cricket, he had a safe pair of hands at the second slip position for India.
Sachin Tendulkar claimed a total of 140 catches in limited-overs cricket. The cricketing legend is 4th on the list of most catches for India in ODIs.
Ross Taylor
He is certainly one of the most decorated players to have ever played the game for New Zealand. He currently holds the record for scoring most centuries for New Zealand in ODIs.
The 36-year-old has been stationed in various fielding positions throughout his playing career. Taylor has been a bankable performer for the side in all three formats for the past decade.
He has been a regular in the Test and ODI teams for New Zealand. He is currently fifth on the list of most catches by a player in ODIs. He has played 232 one-day matches and has taken 156 catches.
Given he has two to three years left on the international stage, he will definitely be looking to reach the milestone of 200 catches in One Day Internationals.
Similar articles