26.08.2020,13:08 381 0
Fastest Double Centuries in ODIs: The 'Universe Boss' Tops the List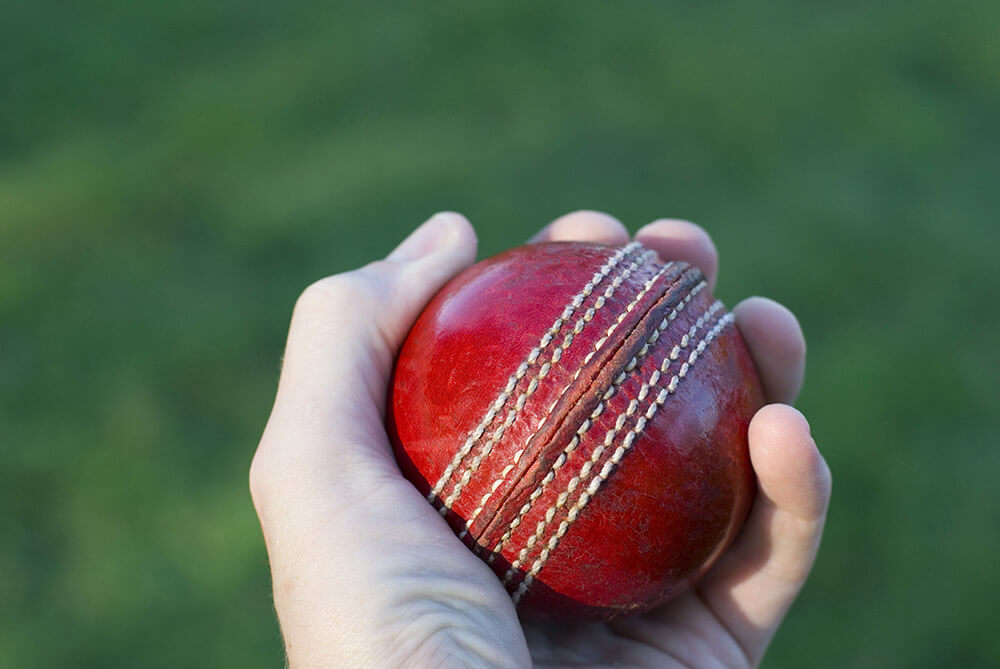 The 200-run mark in ODIs remained insurmountable for over 35 years after this format had started. Many came near but were unable to score the final few important runs all until Sachin Tendulkar set the record for the first ODI double hundred in February 2010. After his path-breaking knock, 'Mt. 200' has been scaled seven more times.
T20s ushered in ferocious hitting and broader bats that have made batsmen more aggressive in the other formats too. In this article, we will provide details of the fastest ODI double hundreds in terms of balls and cover the eight big knocks made so far.
Rohit Sharma stands out among the pack with three ODI double centuries to his name. He opened his tally in 2013 against Australia and set the record for the highest ODI individual score (264) against Sri Lanka in November 2014.
Top Fastest Double Hundreds in ODIs
In a 300-ball ODI team innings on average, a batsman could typically face just 150 balls so scoring a double hundred in this format is indeed special. Let's look at each innings, the number of boundaries struck and the impact of the knock on the game's result.
1. Chris Gayle – 138 Balls (versus Zimbabwe at Canberra in 2015)
The 'Universe Boss' Chris Gayle is one of the most fierce strikers of the ball and he enhanced his reputation by cracking the quickest double hundred to date in a 2015 ODI World Cup group game against Zimbabwe at Canberra. Before this knock, Gayle had hit multiple T20 centuries as well as two Test triple hundreds.
In this match, he reached 200 in just 138 balls and in total amassed 215 off 147 balls with 10 fours and 16 huge sixes. He partnered Marlon Samuels in a mammoth 372-run partnership for the second wicket. Samuels hit 133 off 156 deliveries with 11 fours and 3 sixes.
The Windies ended at 372/2 and then restricted Zimbabwe to 289 to win by 73 runs by the D/L method. Jerome Taylor and Jason Holder starred in the Windies bowling effort with 2 scalps each. Gayle excelled with the ball to pick up 2/35 in 6 overs.
2. Virender Sehwag – 140 Balls (versus Windies at Indore in 2011)
Virender Sehwag emulated his mentor Sachin Tendulkar's feat of scoring an ODI double hundred a year later, in 2011. He reached 200 in just 140 balls and in total smacked 219 runs off 149 deliveries with 25 fours and 7 towering sixes. Sehwag mastered both Sunil Narine's mystery spin and Kemar Roach's brute pace in this innings. He thought he could reach 200 when he was in the batting powerplay and was aided by a dropped catch by Darren Sammy which gave him the assurance that God was with him on that day.
Sehwag's belligerent knock was aided by Gautam Gambhir's 67 off 67 balls and Suresh Raina's 55 off 44 deliveries and they aided India to put up a massive 418/5. Star spin bowler Narine went for 46 in his 6 overs without taking a wicket.
In reply, the West Indies were able to notch up just 265 in 49.2 overs to leave India victors by 153 runs. Dinesh Ramdin made 96 in 96 balls which became the top score. For India, the best bowlers were Ravindra Jadeja and Rahul Sharma with 3 wickets apiece and Raina with 2 scalps.
3. Sachin Tendulkar – 147 Balls (versus South Africa at Gwalior in 2010)
Sachin Tendulkar opened the floodgates for an ODI double hundred and inspired batsmen all over the world to think that the feat was possible. At that stage of his career, Tendulkar was playing selective ODI matches before the 2011 World Cup. He starred in just a few ODIs in 2010 and this historic match against the Proteas at Gwalior was one of them. He was in a zone right from the beginning and brilliantly paced his innings against a quality attack consisting of Dale Steyn, Jacques Kallis and Wayne Parnell.
Tendulkar began with a late cut off a Charl Langeveldt delivery and maintained a good scoring pace throughout. He reached 200 in the 50th over off 147 balls which included 25 fours and 3 sixes. Tendlya was ably backed by Dinesh Karthik (79 off 85 balls), Yusuf Pathan (36 off 23) and MS Dhoni (68 off 35). They helped India put up 401/3.
The Men in Blue then restricted the Proteas to just 248 despite a courageous 114 not out off 101 balls by AB De Villiers. Sreesanth starred in the Indian bowling effort with 3 wickets and received good support from Jadeja, Pathan and Ashish Nehra who bagged 2 wickets each.
4. Fakhar Zaman – 148 Balls (versus Zimbabwe at Bulawayo in 2018)
Fakhar Zaman is a top talent for Pakistan with his unconventional yet aggressive style of batting. He is a bit inconsistent but can be hard to halt when he starts cracking the boundaries. In this game played against Zimbabwe at Bulawayo in 2018, Zaman was involved in a huge opening-wicket partnership with Imam-ul-Haq. They put together 304 runs and Zaman reached his 200 off a mere 148 deliveries, destroying a relatively weak Zimbabwe attack. In total, he smashed 210 runs off 156 balls with 5 sixes and 24 fours.
Zaman had previously excelled in the Champions Trophy final against India and helped his nation claim the title. In this match versus Zimbabwe, he beat Saeed Anwar's record to post the highest individual ODI score by a Pakistani batsman. Between two dismissals, he cracked 455 runs which has been a world record. Imam-ul-Haq registered 113 off 122 balls with 8 fours. The duo helped Pakistan rack up 399/1.
While bowling, the Men in Green restricted Zimbabwe to just 155 to win the game by an enormous 244-run margin. Shadab Khan was the star bowler for Pakistan with 4 wickets and he was well supported by Usman Shinwari and Faheem Ashraf with 2 scalps each.
5. Rohit Sharma – 151 Balls (versus Sri Lanka at Kolkata in 2014)
In this game against Sri Lanka, Rohit started very slowly. However, once he got his eye in, he cut loose with big shots. Almost all deliveries were dispatched with glee and the Hitman got able support from Robin Uthappa and Virat Kohli. The Sri Lankan fielders were butterfingers as they were dropping catches which helped the Indian effort. Rohit reached 200 in a mere 151 deliveries and went on to record the highest individual ODI score of 264 off 173 balls with 33 fours and 9 sixes.
Kohli clobbered 66 off 64 balls as India reached a gigantic 404/5. The Indians then limited the Lankans to just 251 to run out victors by 153 runs. Dhawal Kulkarni was the star bowler for India with 4 scalps and he was backed by Umesh Yadav, Stuart Binny and Axar Patel with 2 wickets each.
6. Rohit Sharma – 151 Balls (versus Sri Lanka at Mohali in 2017)
In this match, Rohit became the first player to hit three ODI double hundreds and two against one country – Sri Lanka. He was the captain of the Indian team in this game. Rohit is a clean hitter and he proved his talent yet again. He was ably aided by Shreyas Iyer and Shikhar Dhawan who all enabled India to post a massive total. Rohit reached 200 off a mere 151 deliveries and remained 208 not out off 153 balls with 13 fours and 12 sixes.
Dhawan scored 68 off 67 and Iyer smashed 88 off 70 as India amassed 392/4. They then limited the Lankans to 251/8 to triumph by 141 runs. Leggie Yuzvendra Chahal took 3 wickets for India and Jasprit Bumrah claimed two.
7. Martin Guptill – 153 Balls (versus West Indies at Wellington in 2015)
This was an important match as it was a quarterfinal of the 2015 ODI World Cup. Martin Guptill rose to the occasion and began strongly, hitting everything with power. He pummeled the Windies attack and reached 200 in a mere 153 deliveries. At the end of the innings, he remained 237 not out off 163 balls with 24 fours and 11 sixes. This was the second double century of the tournament after Gayle's effort against Zimbabwe detailed above.
The Kiwis notched up 393/6 and restricted the Windies to 250 to win the game by 143 runs. Trent Boult was the star bowler for New Zealand with 4/44 in his 10 overs.
8. Rohit Sharma – 156 Balls (versus Australia at Bengaluru in 2013)
In this match, Rohit scored his first ODI double hundred and became the third Indian player to accomplish the feat. He played a scintillating essay and reached 200 in 156 balls. In total, he clobbered 209 runs off 158 balls with 12 fours and 16 sixes. Rohit was backed up by half-centuries from Shikhar Dhawan (60 off 57 balls) and MS Dhoni (62 off 38). They assisted India to put up 383/6.
In the Aussie reply, James Faulkner stroked 116 off 73 balls but his team were bowled out for 326 in 45.1 overs. Mohammed Shami and Ravindra Jadeja starred in the Indian bowling effort with 3 scalps each.
| | | | | |
| --- | --- | --- | --- | --- |
| BALLS | BATSMAN | MATCH | VENUE | DATE |
| 138 | Chris Gayle | West Indies v Zimbabwe | Canberra | 24/02/2014 |
| 140 | Virender Sehwag | India v West Indies | Indore | 08/12/2011 |
| 147 | Sachin Tendulkar | India v South Africa | Gwalior | 24/02/2010 |
| 148 | Fakhar Zaman | Pakistan v Zimbabwe | Bulawayo | 20/07/2018 |
| 151 | Rohit Sharma | India v Sri Lanka | Kolkata | 14/11/2014 |
| 151 | Rohit Sharma | India v Sri Lanka | Mohali | 13/12/2017 |
| 153 | Martin Guptill | New Zealand v West Indies | Wellington | 21/03/2015 |
| 156 | Rohit Sharma | India v Australia | Bangalore | 02/11/2013 |
Similar articles