06.10.2020,16:10 358 0
Who Is the Best Cricket Player in the World?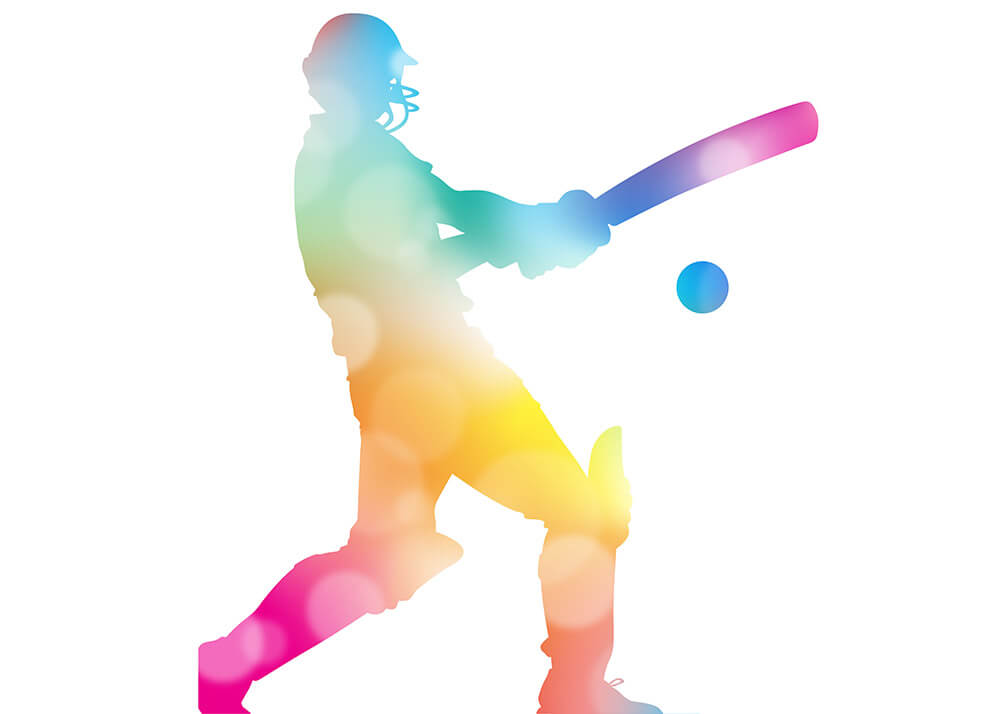 In this article, we are going to try to figure out the best cricket player in the world choosing from a list of 10 legendary players of the past.
Wasim Akram
Regarded by many cricket experts as the greatest fast bowler of all time, Pakistan's Akram mastered reverse swing and rose to fame for deceiving batsmen with well-disguised variations. Akram took 414 wickets in 104 Test matches with his best bowling figures of 7/414. He also had 502 wickets in 356 ODIs at 23.52 with the best bowling figures of 5/15. The left-hander had a Test batting average of 22.64 and a top score of 257 not out.
Shane Warne
Shane Warne is widely regarded as the greatest leg spinner who could turn the ball on a flat deck. Warne flummoxed the best batsmen of his time with a combination of accuracy and a bit of trickery. His delivery that bowled Mike Gatting during the Ashes series of 1993 was labelled the ball of the century. Warne took 708 wickets in 145 Tests at 25.41 with his best bowling figures of 8/71. In 194 ODIs he took 293 wickets at 25.73 with the best bowling figures of 5/33.
Brian Lara
Lara fought a lone battle for the West Indies after the team had weakened by the departure of such star batsmen as Richards and Richardson among others. Though he never compromised on flair, Lara could bat for hours at a stretch when he wanted, best exemplified by his record first-class and Test innings of 400 and 501 respectively. Lara scored 11953 runs in 131 Tests at 52.88 with 34 tons and 48 half-centuries, including his top score of 400 not out. In 299 ODIs, he scored 10405 runs at 40.48 with 19 tons and 63 fifties, including his top score of 169.
Muttiah Muralitharan
Muralitharan's wicket tally against all batsmen on all surfaces is best reflected in his 67 five-wicket hauls in 133 Test matches. One of the greatest match-winners of all time, Murali has been sorely missed by Sri Lanka who have been in decline since the bowler's retirement from the international game. Muralitharan established the world record for the most Test wickets, taking 800 in 133 matches at 22.72 with his best bowling figures of 9/51. He also took 534 wickets in 350 ODIs at 23.08 with the best bowling figures of 7/30.
Jacques Kallis
A man who could walk into any international team as either a batsman or a bowler, South African Kallis had a penchant for scoring runs or taking wickets when his team most needed them. He scored 13206 runs in 166 Tests at 55.37 with 45 tons, including his top score of 224. He also took 292 wickets at 32.65 and 200 catches. In 328 ODIs, Kallis made 11579 runs at 44.36 with 17 tons, including his top score of 139. He also took 273 wickets and 131 catches.
Imran Khan
A world-class bowler who became one of the greatest captains the game has seen, Imran Khan inspired plenty of youngsters from Pakistan to become fast bowlers and carve their own pathway to fame. We cannot forget the image of Imran holding aloft the ODI World Cup in 1992, a trophy won at the head of a ragtag bunch of players he transformed into world champions. Imran took 362 Test wickets at 22.81 in 88 matches and 182 ODI wickets at 26.61 in 175 matches. He was also a top-class batsman and had 6 Test centuries and one ODI ton to his name.
Vivian Richards
The West Indian batsman who never wore a helmet against the fastest bowlers of his time has been remembered for his sheer dominance at the crease that earned him the nickname of "Master Blaster." His match-winning unbeaten innings of 189 in an ODI against England in 1984 has been simply unforgettable. Richards achieved 8540 Test runs at 50.23 in 121 matches with 24 tons, including the highest score of 291. In 187 ODIs he made 6721 runs at 47.00. He also took 32 Test and 118 ODI wickets, bowling slow seam or off breaks. A brilliant slip fielder, Viv took 100 catches in Tests as well as in ODIs.
Gary Sobers
Like Kallis after him, West Indian Sobers was a champion batsman, bowler and fielder. For years he held the record for the most Test runs and the highest individual Test score. He was also the first player to score six sixes in a six-ball over. He scored 8032 runs in 93 Tests at 57.78 with 26 tons, including his top score of 365 not out. He also took 235 wickets at 34.03 as well as 109 catches.
Sachin Tendulkar
Arguably the most prolific batsman of all time, Indian legend Tendulkar made runs against all bowlers on all surfaces, year after year, for a quarter-century in international cricket and earned a godlike status among his fans back home in India. Unsurprisingly, Tendulkar holds virtually every aggregate record in both Tests and ODIs, whether in the number of runs or centuries. In 200 Tests, he scored 15921 runs at 53.78 with 51 tons, including his top score of 248 not out. In 463 ODIs, he scored 18426 runs at 44.83 with 49 tons, including his top score of 200 not out. He was also a more than useful bowler who took 46 wickets in Tests and 154 in ODIs.
Sir Don Bradman
From his first match to his last, Australia's Bradman was synonymous with the art of batting. Over a 20-year period, interrupted only by World War II, the Don was a run-machine, the likes of whom may never be seen again. With a Test average decimally short of 100, Bradman's runs came on uncovered wickets against fast bowlers unrestrained by the front-foot no-ball rule. In 52 Tests, the Don made 6996 runs at 99.94 with 29 tons, including his top score of 334. To get a taste of Bradman's run-addiction, consider his first-class record: 28067 runs in 234 matches at 95.14 with 117 tons, including his top score of 452 not out. Enough said.
Summing Up
All 10 cricketers we have considered in this list were extraordinary players and match-winners of their time. It would be ridiculous if we were to name one player better than the rest. Suffice it to say, each player on his day was the best one on that day.
Similar articles