05.10.2020,14:10 750 0
Who Is the Fastest to 15000 Runs in ODI Cricket?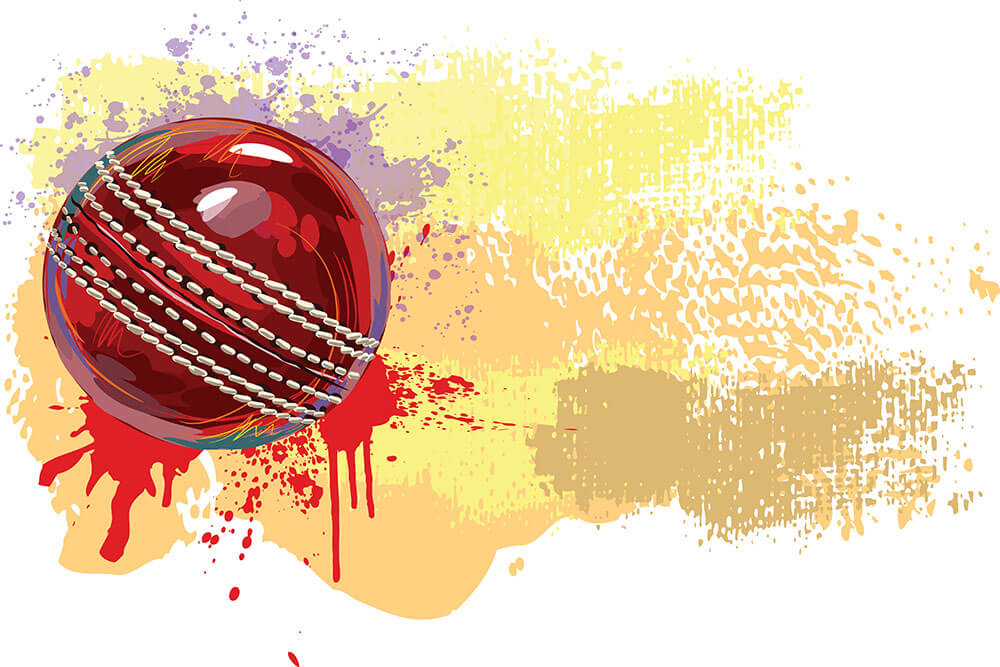 Sachin Tendulkar is the only batsman to score 15,000 runs in ODIs which automatically makes him the fastest to reach the landmark. In this article, we detail the important facts and stats of this legendary Indian batsman.
Tendlya reached 15,000 runs in his 377th innings in his 387th match which was against South Africa at Belfast in June 2007. He is also the fastest to the marks of 10,000 ODI runs (259 innings), 11,000 (276 innings), 12,000 (300 essays), 13,000 (321 knocks), and 14,000 ODI runs (350 innings).
In addition, the little master reached 16,000 ODI runs in his 399th innings, 17,000 in 424 knocks, and 18,000 ODI runs in his 440th innings in his 451st match.
Facts and Stats
Now, let's look at the vital stats and facts of Tendulkar's remarkable career: His maiden ODI hundred came in his 78th match which was versus Australia in Sep. 1994. He opened the innings and cracked 110 off 130 deliveries. In the ensuing 16 months, Tendlya clobbered three more ODI centuries. In Feb. 1996, he smashed his first ton in ODI world cups, versus Kenya. In that tourney, he clobbered another hundred versus Lanka, but India lost the match.
Next, Tendulkar scored two hundreds against Pakistan. In Aug. 1996 he cracked his first ODI hundred as India skipper and ninth overall. His next three tons came against New Zealand, Zimbabwe, and South Africa. Then, he entered a golden vein against Australia, clobbering three successive hundreds in 17 days. In 1998, in Sharjah, he scored two memorable hundreds to help India win the trophy. That year, Tendlya cracked a total of 12 international hundreds to prepare well for the 1999 ODI world cup.
The little master's 18th ODI ton made him go past Desmond Haynes as the player with the most number of ODI centuries. Next, he surpassed Sunil Gavaskar's record of 35 international hundreds. Tendlya scored his 22nd century in the 1999 ODI world cup. It was an emotional hundred as his father had passed away and he was affected psychologically.
In 2000, Tendulkar clobbered three ODI hundreds and four in 2001, At the beginning of 2002, he had recorded 31 ODI tons. Throughout the 2000's, he continued to notch up centuries. In 2009, Tendlya smashed 175 versus Australia in Hyderabad and almost enabled India to chase 351, but they fell just short. Next, Tendulkar became the first player to crack a double hundred in ODIs. He amassed 200 not out off 147 deliveries versus the Proteas at Gwalior.
In the 2011 ODI world cup, Tendulkar registered two hundreds to take his total to six, which is a world record for world cups. His 49th and final ODI century came against Bangladesh in March 2012. He thus became the only player to achieve the feat of 100 international tons.
Sachin Tendulkar's Biography
Sachin Tendulkar was born on April 24, 1973 in Mumbai. Many cricket pundits rate him only next to Don Bradman as the best batsman of all time. He could field well too and deliver wily leg and off breaks. Tendlya opened in ODIs and played at no. 4 in tests. He holds the record for most number of test and ODI appearances, and has scored the most runs in both formats.
Background
At school, Tendulkar's coach was the shrewd Ramakant Achrekar who taught him the basics well. The little Tendulkar cracked massive scores in school cricket to gain nationwide fame at a tender age. An interesting trivia piece is that he went to MRF Pace Foundation at Chennai to try to become a pace bowler. However, Dennis Lillee, the coach at the academy, recognized his batting skills and advised him to focus on batting.
International Debut
Sachin was just 16 years old when he made his test debut in 1989 on a tour of Pakistan. He scored just 15 runs in his debut innings before being castled by Waqar Younis. His maiden ODI match was also inauspicious as Waqar again dismissed him for zero.
Rise to Fame
Sachin scored heavily in domestic cricket to earn a place in the Indian team. He impressed pundits with his flawless timing and footwork. He top scored in the 1988-89 Ranji Trophy season with 583 runs at 67.00.
Sachin's maiden test hundred came versus England at Old Trafford in 1990. This remarkable knock helped India save the game. Tendlya was the second youngest player to record a test ton. On the 1992 Australian tour, he smashed 148 not out at Sydney to signal his arrival as a top-notch international batsman. Sachin cracked his first ODI hundred in his 78th game in 1994. He was the highest run scorer in the 1996 ODI world cup.
Low Points in Career
India coach Greg Chappell shifted Tendulkar from opener to number four in ODIs which affected his form. Tendlya preferred to open the innings while Chappell wanted him in the middle order. This led to disagreements between the two greats. In addition, Sachin suffered a number of injuries during his career which reduced his number of international appearances.
Captaincy
In 1996, Tendulkar replaced Mohammed Azharuddin as India captain. However, his captaincy record is relatively poor as the selectors refused to give him the teams he wanted. He has a 31% win percentage in ODIs and just 16% in tests. Captaincy also impacted Sachin's batting so he gave up this responsibility to focus on the main task of scoring as many runs as possible for India.
Sachin's Records
Sachin Tendulkar is the only cricketer to amass over 30,000 runs in international matches. He has clobbered 18,426 test runs and 15,921 ODI runs. Sachin has starred in the most number of tests by any player which is 200.
IPL Career
In the IPL (Indian Premier League), Sachin played for Mumbai Indians from 2008 to 2013, and smashed 2334 runs at a scoring rate of 120 with a single hundred.
Retirement
After 24 years of excellence in international cricket, Sachin played his final test in 2013 at home in Mumbai versus the West Indies.
Similar articles