05.10.2020,11:10 359 0
Fastest 12000 Runs in ODI: Top-5 Players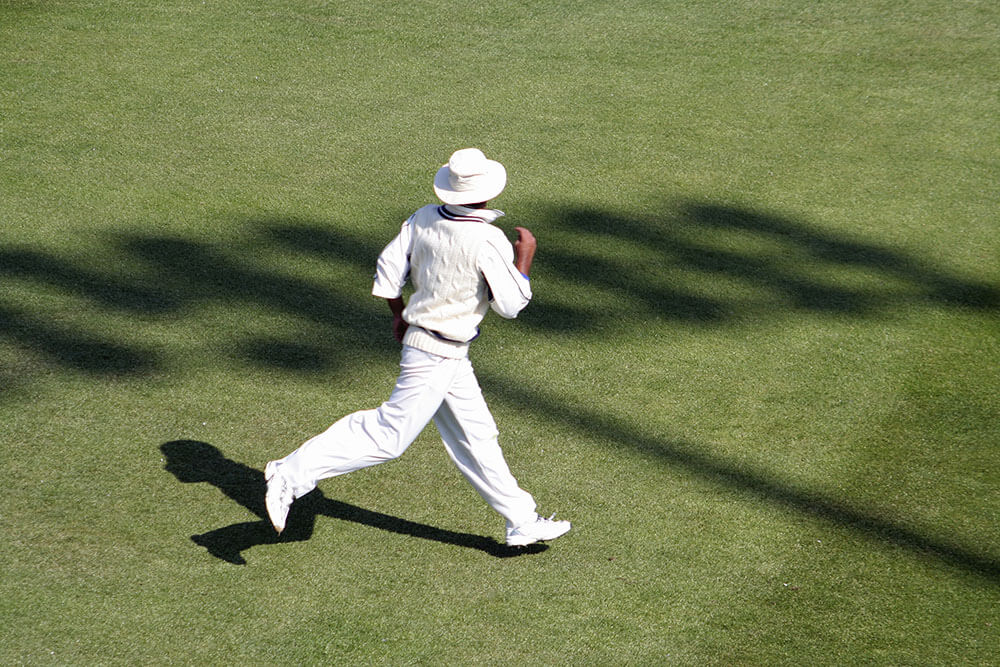 The advent of T20 and ODI cricket across the world has revolutionised the way in which the game is played. As a result of this, no areas of the game have progressed more in the last couple of decades than the batting department. The need to have a good strike rate coupled with the extensive innovation every world batsmen now possesses makes batting more skilled now than it ever has been.
In addition, the world cricketing calendar is more packed than it has been before, giving batsmen the opportunity to showcase their skills in a variety of game formats. This variety within the game allows players to become specialists in one format as well as gives the chance for some batsmen to broaden their playing horizons across T20, ODI and Test cricket.
Various developments within one-day cricket over the past decade or so have seen it become very much a batsmen-friendly game. The introduction of the batting powerplay coupled with big hitting influenced by the popularity of Twenty 20 cricket has seen bowlers look for alternative means to restrict batting sides.
In the history of cricket, only 5 players have managed to score 12,000 ODI runs, with Indian captain Virat Kohli placed 6th on the all-time list and surely soon to break his way into the illustrious club. A common feature of the players included in the list is longevity, with every player to have registered 12,000 ODI runs having enjoyed a career lasting at least 15 years at the top level of cricket.
Sri Lanka dominates the list with three legends of the game in the top 5, while India and Australia are represented with two of the greatest batsmen in world cricket ever.
Here is a rundown of the top 5 fastest players to make 12000 runs in ODI cricket:
5. Mahela Jayawardene – SRI LANKA
12000 runs in 426 matches (399 innings) – Total ODI Runs: 12650
Former Sri Lankan captain Mahela Jayawardene was a prolific run-scorer for his country for a decade and a half. In a career spanning 17 years, Jayawardene played 448 ODI matches for Sri Lanka, scoring 12650 runs at an average of 33.37. Accumulation of runs was the aim of the game for Jayawardene who made 77 half-centuries for Sri Lanka in ODI cricket and 19 centuries. Emerging on the scene immediately after Sri Lanka won the Cricket World Cup, Jayawardene took Sri Lankan cricket to the next level, with his captaincy and his innovative batting technique making him one of the most feared players in world cricket.
4. Sanath Jayasuriya – SRI LANKA
12000 runs in 390 matches (379 innings) – Total ODI Runs: 13430
Prior to the arrival of Sanath Jayasuriya on the international scene, opening batsmen were primarily seen as blockers: looking to see off the opening bowlers to allow the big hitters to come in and express themselves in the closing overs. The swashbuckling Sri Lankan used to take the game to the opening bowlers, finishing his career with a strike rate of 91.20, a testament to his aggressive approach. With a total of 13,430 runs scored in his ODI career, which was on in the 1980s, 1990s and 2000s, Jayasuriya was an ICC Cricket World Cup winner and was performing regularly at the top level of the game for 18 years. With 28 centuries scored in addition to 68 half-centuries, Jayasuriya had the ability to take games away from the opposition on a regular basis and was often a match-winner for Sri Lanka. 
3. Kumar Sangakkara – SRI LANKA
12000 runs in 359 matches (336 innings) – Total ODI Runs: 14234
Completing the Sri Lankan trio in the top 5 fastest players to reach 12,000 runs in ODI cricket is wicket-keeper-batsman Kumar Sangakkara. The stylish left-hander was another key player in Sri Lanka's worldwide success in the 2000s and his stroke play and shot selection made him one of the very best players on the planet. Equally adept at opening the batting and building a patient innings or coming in lower down the order and pushing the run rate up, Sangakkara was the mainstay in the Sri Lankan team between 2000 and 2015. In over 400 ODI games for his country, Sangakkara amassed an impressive 14,234 runs which made him the second-highest ODI run-scorer of all time. Making 93 half-centuries and kicking on to make 25 tons at an average of 41.98, he managed to achieve the figures that hold up well against some of the very best players to have graced the international scene.
2. Ricky Ponting – AUSTRALIA
12000 runs in 323 matches (314 innings) – Total ODI Runs: 13704
As one of the most successful captains of all time in international cricket, Ricky Ponting was the batting figurehead as Australia was dominating world cricket for the best part of two decades. With his aggressive yet controlled style with the bat, Ponting was the master of building an innings and his impeccable timing and winning spirit made him one of the most feared characters in the game. Coupled with his deft captaincy and respect in the dressing room, Ponting developed into one of the world's greatest players. With the bat in hand, Ponting is Australia's highest ever ODI run-scorer – his 13,704 ODI runs and his average of 42.03 speak for themselves. Scoring 82 half-centuries and passing a century 30 times, Ponting won the ICC Cricket World Cup on three occasions, becoming one of the most decorated players to have ever played ODI cricket.
1. Sachin Tendulkar – INDIA
12000 runs in 309 matches (300 innings) – Total ODI Runs: 18426
Topping the list is a man that needs no introduction. The 'Little Master', Sachin Tendulkar, is arguably the greatest batsmen to have graced the world stage and his performances in ODI cricket were legendary. Along with an impressive Test record, Tendulkar also produced some stunning showings in white-ball cricket – most notably becoming the first player to score 200* in an international ODI fixture. In a career spanning 463 matches, Tendulkar amassed an incredible 18,426 runs, becoming the highest run-scorer to have ever played ODI cricket. Scoring 49 centuries and an incredible 96 half-centuries, opposition teams feared Tendulkar in ODI cricket and his experience was vital as India lifted the ICC Cricket World Cup in 2011. Perhaps the most impressive statistic of all is Tendulkar's ODI career average of 44.83, once again proving what an incredible ODI batsman he was. There is no doubt, his record could stay unbeaten for quite some time.
Similar articles