20.08.2020,12:08 446 0
Most Sixes in IPL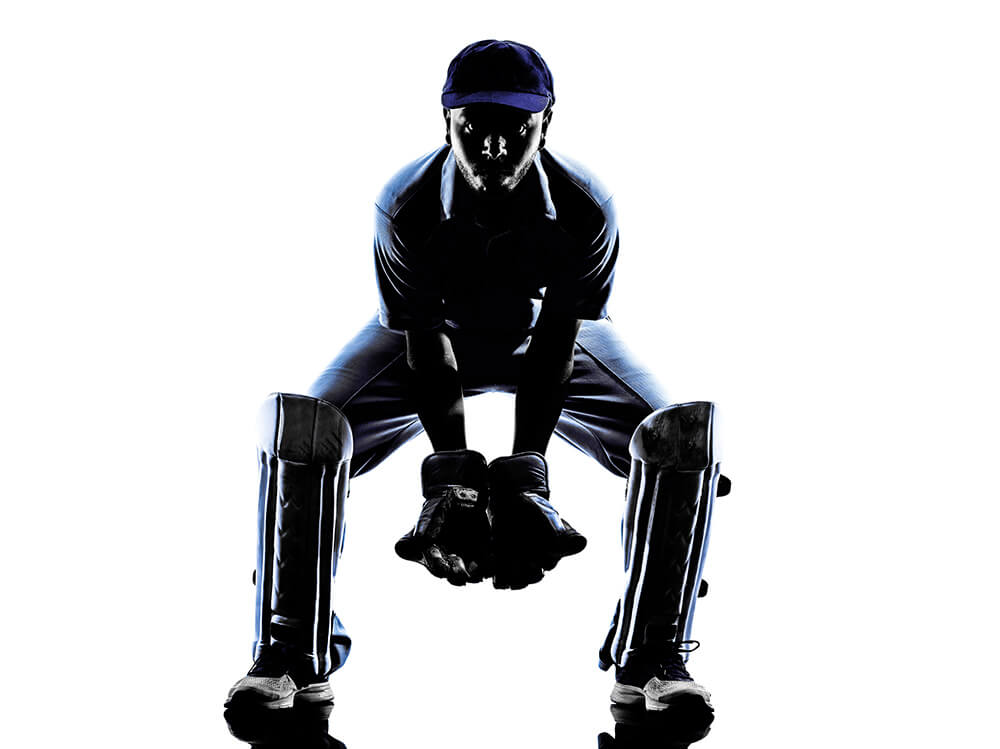 In this article, we are going to review the IPL batsmen with the greatest penchant for hitting sixes and some of the innings that have defined these audacious stroke makers.
Top 5 Batsmen with Most Sixes in IPL History
Chris Gayle | 326 Sixes
With 326 sixes in 11 IPL seasons, Gayle has averaged nearly 30 sixes per season. In his first two seasons, he could make only 10 and 16 sixes however a reason for his relatively low tally can be seen in a lesser number of matches he played: in IPL 2009, Gayle featured in only seven games and in the next season, he got to play just nine. Gayle cranked up the six-hitting machine drastically in season 2011 when 44 shots from his bat earned him the maximum. Then came the 2012 season when he went ballistic with 59 sixes. That was the season the Universe Boss scored 733 runs at an average of 61.08, with a strike rate of 160.76 – figures that would send shivers up the spine of any bowler. If Gayle needed to advertise his six-hitting ability, he would need to parade just three innings that accounted for 37 of his IPL sixes. The most obvious one was, of course, his carnage against Pune Warriors in 2013 when he hit 175 not out to send Brendon McCullum's previous highest IPL score of 158 to the dustbin of cricket history. That one innings alone had 17 hits over the fence. Gayle's 117 off 57 balls in the IPL 2015 season had 12 sixes, while his 107 off 48 balls in the IPL 2011 contained no fewer than 9 sixes. A yawning gap between the first place of this chart (326) and the second (212) speaks for itself.
AB de Villiers | 212 Sixes
De Villiers took his time getting into a six-hitting mode. In his first IPL season in 2008, the South African superstar had just one six in 6 games played. In the very next season, that number rose to 15 sixes off 15 matches only to drop to no hits over the fence in 2010 in 7 matches played. The 2011 season witnessed 14 sixes from 16 games by the batting genius and he went one better with 15 sixes in 2012. He followed up with 15 more in the next season and upped the ante to 24 in 2014. Then after 22 in 2015 came his best year, 2016, when De Villiers indulged himself with 37 hits for the maximum, though few might know that 12 of those came in a single innings when De Villiers hammered 129 off 52 balls against Gujarat Lions. In 2017, ABD played only 7 IPL matches and that was reflected in the number of sixes hit, which fell to 16 for the season. In 2018 and 2019, he went back to his ballistic style, registering 30 and 26 sixes respectively. Another indelible memory of De Villiers' six-hitting frenzy against KXIP in April 2019, when he slammed a match-winning 82 off 44 balls to help RCB to an unassailable 202/4 in their allotted overs. Though the innings had seven sixes to bejewel it, three of those were simply unforgettable as they came off successive balls from Shami in the 19th over of the innings. Another innings was his 109 off 54 balls against CSK in 2009. It was one of only two tons that season and came when he was playing for Delhi Daredevils. De Villiers set the Durban sky alight with his fireworks that night as he smoked the CSK bowling for six sixes.
MS Dhoni | 209 Sixes
Following close on the heels of De Villiers, Dhoni is in third place on the list of six hitters in the league. In fact, no article on six-hitting in the IPL can be complete without mentioning MS Dhoni. Dhoni made it a habit to wait until the last over or two to launch a ferocious attack on rival bowlers to see his team home on the last ball of a game. Never a moment too soon! We remember a match against KXIP in the 2010 season in particular when, chasing a target of 193, Dhoni helped CSK achieve it with two balls to spare. He hammered 54 off 29 balls. CSK needed 16 off the last over. Four off the first ball was followed by a two taken quickly to retain strike. Predictably, Mahi produced two huge sixes seemingly out of nowhere to finish the game and take Chennai to the playoffs. His apparent ability to hit sixes at will was also demonstrated against RCB in 2019 when he first rescued his side from a precarious 28/6 to create the possibility of victory. Needing 49 off the last three overs, Dhoni took one six each against Steyn and Saini in overs 18 and 19. Needing 26 to win from over 20, Dhoni hit 4, 6, 6 off the first three balls and followed it up with 2 and 6 off the next two. However, in a rare miss, he failed to connect the slog off the last ball and CSK fell short by a run. Yet another memory is of Dhoni's 64 off 32 when playing for Pune Supergiants. He was facing up to Axar Patel in the last over with 23 needed to win. Dot ball, wide, 6, dot ball: the sequence left Dhoni to get 16 from three balls. The next two balls went for 4 and 6. Predictably, the last ball cleared the fence to result in a famous win.
Rohit Sharma | 194 Sixes
With 194 sixes to his name, Rohit Sharma is fourth on the list. Not for nothing is Rohit Sharma called the Hitman of cricket. In recent years he has developed a habit of hitting outrageous sixes. Barring the year 2017 when he had only 9 sixes, Sharma has been hitting a huge number of sixes every season. His 109 off 32 balls with five sixes and 12 fours against KKR in 2012 is still fresh in our memories. Playing for Deccan Chargers against the same rivals in 2009, Sharma guided a chase of 161 to win. Needing 21 from the last over, he delivered with a bang. It came down to one run needed off the last delivery from Mashrafe Mortaza. Sharma would not settle for anything less than six and the thrilling finish was the precursor to Deccan Chargers' maiden IPL title that year. Likewise, Sharma's pyrotechnics in the 2015 IPL final are etched in memory. His 50 off 26 balls with 2 sixes and 6 fours had helped MI to a match-winning 202 before CSK managed to make only 161 in reply.
Suresh Raina | 194 Sixes
Raina has been among the consistent sixer hitters of the IPL since his debut season in 2008. Though his annual tally of sixes has begun dwindling, with just nine in the 2019 IPL season, Raina's enjoyed his heyday not so long back. We remember clearly the second qualifier in which CSK faced KXIP after reaching the playoffs in 2014. Batting first, KXIP posted a formidable 226/6. With wickets falling regularly, Raina found himself fighting a lone battle. In the process, the reliable CSK batsman helped himself to 87 off 25 balls with an unbelievable strike rate of 348, a record for a 50-plus innings in the IPL that seems unlikely to be beaten any time soon. Though CSK could only manage 202 in reply, the memory of the 6 sixes and 12 fours that Raina hit in the innings will remain forever. The highlight of that innings came when KXIP bowler Awana was given a warm welcome by Raina. The over went like this: 6, 6, 4, 4, 4 (no ball), 4, 4. Do the arithmetic: 33 runs from six balls.
Players with Most Sixes in the IPL 2019
Andre Russell | 52 Sixes
In a home game against Sunrisers on 24 March 2019, Russell hammered 49 off 18 balls with 4 sixes and 4 fours to forge an improbable win. Set to make 182 to win, KKR were down to 118/4 in the 16th over and staring down the barrel. That was until Russell decided otherwise. On 27 March, Andre Russell hammered 48 off 17 balls with 5 sixes and 3 fours to help set a target of 219 that was beyond KXIP. On 30 March, Russell conjured up an innings that few could have foreseen. Coming to the crease at 61/5 in the 10th over, Russell let his bat speak with disdain as he punished Delhi Capitals' bowlers to craft a 28-ball 62 with 6 sixes and 4 fours to get his team's total up to 185/8. Unfortunately for Russell, DC tied the score and won the match in a Super Over. Making bowlers look ridiculous had become a habit for Russell by the time KKR played RCB at Bengaluru on 5 April. RCB would have felt relatively safe after piling up 205/3. Especially as Russell walked in at 139/4 after 15.4 overs had been bowled and especially with 67 needed off 26 balls. However, such logic is meaningless when you have Andre Russell in your team. With 48 off 13 balls including 7 sixes and a four, Russell helped KKR to the target with 5 balls to spare. Now, where's my calculator?!
Chris Gayle | 34 Sixes
On 24 March 2019, Chris Gayle helped himself to 79 off 47 balls with 4 sixes and 8 fours against RR to help KXIP to a formidable score of 184/4, helping end KXIP's win-draught at Jaipur. On 13 April, it was RCB's turn to feel the pain, as Gayle had a point to prove to the management of his previous team. Unfortunately, his 99 off 64 balls with 5 sixes and 10 fours was still not enough as RCB managed to chase down the set target of 174. On 16 April, a short but sweet innings of 30 off 22 balls with 3 sixes and 2 fours set up a platform for victory against Royals. On 20 April, Gayle was at it again, this time at Delhi. Unfortunately, his spectacular knock of 69 off 37 balls with 5 sixes and 6 fours fell short of ensuring victory for KXIP.
Hardik Pandya | 29 Sixes
On 28 March 2019, MI played away at Bengaluru against RCB. Batting first, they lost regular wickets and when Hardik Pandya walked in to bat, they were 5/145 after 16 overs. It was the perfect setting for Pandya who likes to hit sixes as often as he can. On this occasion, he made 32 off 14 balls with 3 sixes and 2 fours to help MI post a score of 187/8. Pandya's knock was just the extra push MI needed as they ended up winning by a wafer-thin margin of 6 runs. On 15 April, Hardik Pandya did what he does best – he played a cameo. Chasing 172 to win against RCB at Mumbai, Pandya came to the crease at 129/4 in the 16th over. While most batsmen would be daunted by the target, for Pandya it's just another day at the office. He went about hitting 37 off 16 balls with 2 sixes and 5 fours and the job was done. On 28 April, Hardik Pandya played one of his best innings in vain as his knock of 91 off 34 balls with 9 sixes and 6 fours was not enough to help MI scale a target of 233 against KKR. Coming to the crease at 4/58 in the ninth over, Pandya did everything he could to drag his side over the line but the lack of support at the other end undid his effort. In fact, Pandya hit a six every 3.7 balls, after dispatching the second ball he received for a maximum.
Rishabh Pant | 27 Sixes
On 24 March 2019, Pant showed spectacular intent with an unbeaten 78 off 27 balls, with 7 sixes and 7 fours when Delhi Capitals visited Mumbai. The innings helped DC post a winning total of 213/6 as Mumbai were bowled out for 176 in 19.2 overs. Pant helped push up the DC run rate from a relatively low 8.61 when he appeared at the crease in the 13th over to 10.65 by the end of the innings. His most spectacular shot was an easy flick to leg for six off a Ben Cutting delivery he received early in his innings. His next good innings came on 1 April  2019 in a losing cause when his 39 off 26 balls with 2 sixes and 3 fours was not enough to help DC chase 167 to win against KXIP. On 12 April at Kolkata's Eden Gardens, Pant's 46 off 31 balls with two sixes was just the assistance needed by Dhawan whose unbeaten 97 drove DC to a successful chase of 179. On 22 April 2019, Pant hit a season-defining 78 in 36 balls with 4 sixes to help DC chase a target of 192 against RR. Pant's innings featured one-handed slog sweeps and brilliantly timed sixes including the match-winning shot. On 4 May 2019, Pant gave RR another taste of his batsmanship when chasing a low target of 116, the left-hander hit 53 off 38 with 5 sixes to help DC cross the line with overs to spare. Four days later, in the eliminator against Sunrisers, Pant's 49 off 21 balls with 5 sixes eased DC to a target of 163 against Sunrisers. A spectacular six over long off against Bhuvaneshwar Kumar was unforgettable, his first six on the offside all season.
AB de Villiers | 26 Sixes
On 28 March 2019, RCB were set a formidable target of 188 to win, though in front of a supportive home crowd. However, when Virat Kohli was out in the 14th over the asking rate had crept up past 10 an over. With zero support, as wickets fell around him in heaps, De Villiers made a valiant attempt to drag his team across the line and nearly succeeded. The South African batting genius has always been considered capable of achieving the impossible and he proved why. With 70 runs off 41 balls including 6 sixes and 4 fours, he came within a whisker of sealing the win as RCB fell short of the MI score by just 6 runs. On 24 April, RCB hosted KXIP. A regular fall of wickets left the innings in a dubious state at 4/81 in 9 overs. De Villiers took it upon himself to revive the game for RCB with 82 off 44 balls, including 7 sixes and 3 fours. Fortunately for him, he got some support from Stoinis in the lower middle order and the pair managed to post a score of 202/4 in a precursor to a 17-run win.
KL Rahul | 25 Sixes
On 30 March 2019, KXIP hosted MI at Mohali. The visitors put up 176/7 in their allotted overs. Though Rahul had only one six in his 71 off 57 balls, the match-winning innings underscored his ability to chase. A similar innings of 71 off 53 balls with one six on 8 April saw KXIP through to a successful chase of 151 against Sunrisers. On 10 April, Rahul got what could have been his season-defining innings with an unbeaten 100 off 64 balls with 6 sixes and 6 fours. Unfortunately, it came in a losing cause as MI successfully chased down the set target of 198. On 16 April, 2 sixes and 3 fours embellished Rahul's 52 off 47 balls against Royals at Mohali. Chasing 183, Royals could manage only 170/7. On 29 April away at Sunrisers, another great innings went in vain as Rahul's 79 off 56 with 5 sixes and 4 fours did not suffice to help KXIP chase down a target of 213. However, on 5 May, Rahul did not let the opportunity slip against CSK at Mohali. Scoring 71 off 36 balls with 5 sixes and 7 fours, Rahul guided his side to a target of 171 with two overs to spare.
Quinton de Kock | 25 Sixes
On 30 March 2019, MI played KXIP at Mohali. After an opening stand of 51, MI lost their way. Quinton de Kock took control and smashed 60 off 39 balls with 2 sixes and 6 fours. Though he got out in the 13th over, he had set up a platform for a good score. Unfortunately, on the day, the MI lower order did not oblige and the total was restricted to 176/7. Though MI lost the game, de Kock's form was a good sign. On 15 April, de Kock redeemed himself by helping MI chase down a target of 172 against RCB. With 40 off 26 balls with 2 sixes and 5 fours, the South Africa keeper-batsman enjoyed partnerships with Rohit Sharma and Suryakumar Yadav and ensured that MI never had to worry about the run rate as long as he was at the crease. On 18 April, De Kock made 35 off 27 balls with 2 sixes and 2 fours in a cameo at the top of the order to set up the platform for a competitive score. His opening partnership of 57 with Rohit Sharma enabled MI to reach a match-winning score of 168/5 against Delhi Capitals. On 2 May, De Kock played what was arguably his best innings of the season, when he made 69 off 58 with 2 sixes and 6 fours. Though both teams made an identical score of 162, MI won via a one-over eliminator.
MS Dhoni | 23 Sixes
On 31 March 2019, CSK hosted RR. Batting first, they put up 175/5, thanks to Dhoni's 75 off 46 with 4 sixes and 4 fours. On a slow wicket, Dhoni took advantage of the dew factor to accelerate when he needed to. He dispatched a free hit from Kulkarni in the 18th over for a six over wide long-off. He milked the unlucky Royals for 35 runs with three sixes in the last 13 balls he faced. RR fell short by 9 runs. Royals suffered another signature innings from Dhoni when they hosted CSK and set them a target of 152. Dhoni's 58 off 43 with 3 sixes and 2 fours created the platform for Santner to close out the game for CSK. Unfortunately for Dhoni, arguably his best knock of the season, 84 off 48 balls, with 7 sixes and 5 fours, came in a losing cause when chasing 162 to win against RCB at Bengaluru on 21 April, CSK finished at 160/8. Needing 26 from the last over, Dhoni hit three sixes and a four. However, called upon to get two off the last ball, the CSK skipper had a rare missed opportunity to finish off the game in style.
Chris Lynn | 22 Sixes
On 7 April 2019, Chris Lynn underscored his importance to his side with a match-winning 50 off 32 balls, including three sixes and six fours. Set to score 140 to win against RR, KKR achieved the target with more than six overs to spare. A week later, Lynn showed CSK why he was the man to dismiss before Dhoni's wards could dream of beating KKR. His 82 off 51 balls with 6 sixes and 7 fours showed scant regard for the CSK bowlers barring Imran Tahir who eventually got his man. As it transpired, the lack of support for Lynn at the other end meant that KKR's target of 162 was probably about 20 runs less than they should have got on a wicket that aided spin. On 21 April, Lynn again found himself fighting a lone battle against Sunrisers at Hyderabad when his 51 off 47 with 1 six and 4 fours on an iffy wicket could set the hosts a target of no more than 160. Sloppy bowling compounded KKR's woes as Sunrisers won with about five overs to spare. On 28 April, Lynn got the batting support he needed from his new opening partner, Shubman Gill. Lynn's 54 off 29 balls, with two sixes and 8 fours, and his opening stand of 96 in 9.3 overs set up the platform for a more-than-decent score of 232/2 that proved a bridge too far for Mumbai Indians.
Kieron Pollard | 22 Sixes
This was a season in which Kieron Pollard arrived a little late at the party but arrive he did. On 3 April 2019, Pollard gave a little glimpse of what was to come in the weeks leading up to Mumbai Indian's fourth IPL title. It was just a little cameo of 17 off 7 balls with 2 sixes but proved to be the push that MI needed to keep the game from CSK's grasp. Dhoni's men fell short of the target of 171 as they got restricted to 133/7 from their allotted overs. Having got the engine started, Pollard pressed the gas pedal on April 6 when on a dodgy wicket at Hyderabad against Sunrisers MI scored 136/7 riding on Pollard's unbeaten 46 off 24 balls with four sixes and two fours. The hosts collapsed to be all out for 98 on a wicket that no other batsman could come to terms with. Pollard's 37 off the last 13 balls he received gave a glimpse of his game plan after MI had been reduced to 92 for 6 in 17 overs. As MI was approaching the business end of the tournament, Pollard got better and better. On 10 April, KXIP found out the hard way when a score of 197/4 was a little hurdle for a man in the best form in his life. Pollard helped MI get home on the last ball of the match, after a pyrotechnic display of 83 off 31 balls with 10 sixes and 3 fours. Curran and Aswin tried to curtail Pollard with wider deliveries but the West Indian all-rounder used his long arms to reach them and smote 44 off the last 12 balls he received, with 6 sixes, in what was arguably his most impressive IPL innings.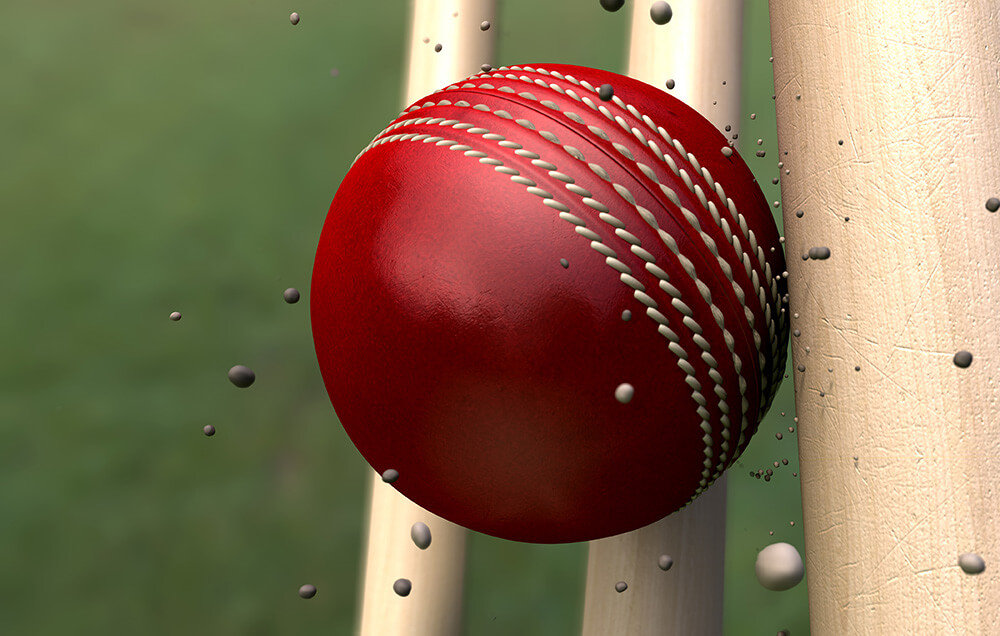 Players with Most Sixes in the IPL 2018
Rishabh Pant | 37 Sixes
One of Pant's best innings came in a match his team lost. Facing CSK at Pune on 30 April, DD faced a daunting target of 212 to win. When Pant came to the crease DD were in trouble at 46/2 in 4.6 overs. Pant launched a spectacular counterattack, scoring 79 off 45 balls with 4 sixes and 7 fours. However, when Pant got out in the 18th over with 50 runs still to get it was too late for DD who ended up losing the match by 13 runs. Two days later, in a home match against RR, Pant was at it again. His man-of-the-match winning 69 off 29 balls with 5 sixes and 7 fours and his partnership of 92 with Shreyas Iyer helped DD to 196/6, en route to a 50-run win. A six over extra-cover off a slow off-cutter by Ben Stokes was the best six in a match that saw 25 shots for the maximum. Unfortunately for Pant, many of his spectacular sixes that season came in matches lost by his side. The best example of that took place on 10 May when DD hosted Sunrisers. Batting first, DD were in desperate trouble at 3/43 when Shreyas Iyer got out. However, Pant, who was at the wicket, decided to play the innings of his life. He made 128 off 63 balls with 7 sixes and 15 fours to propel his side to an improbable score of 187/5. As it transpired, Sunrisers chased it down. The highlight of the innings was the way Pant dismantled one of the best death bowlers, Bhuvaneshwar Kumar, hitting him for two fours and two sixes in the last over of the innings. Ten days later, Pant found a way to vent himself against Mumbai Indians with 64 off 44 balls, including 4 sixes and four fours to help DD to a respectable 174/4. MI were bowled out for 163. Pant's one-handed sixes and reverse scoops for four were breathtaking to watch.
Shane Watson | 35 Sixes
Second on the list with 35 sixes, Shane Watson found his best form when his team wanted it the most — in the final. Before that though, he had a few brilliant innings that helped Chennai Super Kings reestablish their hold on the IPL after a couple of years in the wilderness. The first of these happened on 20 April 2018 when CSK hosted Rajasthan Royals at Chennai's MA Chidambaram Stadium. Batting first, CSK piled up 204/5. Watson made a spectacular 106 off 57 balls with 6 sixes. After a 50-run opening stand with Rayudu, who scored just 12, Watson found the perfect foil in Raina with whom he shared a second-wicket stand of 81. Watson made the most of his life when he was dropped by Tripathi at first slip in the first over. A couple of sixes off Jaydev Unadkat's third over gave the Royals a hint of Watson's intent.  RR were never up to the task of chasing and fell for a mediocre 140. On 30 April, Watson's 78 off 40 balls with 7 sixes helped CSK prevail when DD fell short at 198/5 chasing a target of 212. Another innings that defined Watson's role in the 2018 season came in the match held on 13 May against Sunrisers Hyderabad. Played at a neutral venue of Pune, this was in fact Rayudu's match. However, Watson's 57 off 35 balls with 3 sixes was just the catalyst Rayudu needed to launch into his own blistering attack of the Sunrisers' bowling. Before Watson was run out, his opening partnership of 134 1n 13.3 overs with Rayudu had launched CSK on its way to an easy chase of a target of 180. On 27 May, CSK faced off in the final against Sunrisers at Mumbai. Batting first, Sunrisers managed to put up a fighting total of 178/6 against an incisive CSK attack featuring the likes of Ngidi, Bravo and Jadeja. Chasing 179 to win, CSK lost du Plessis early. However, a partnership of 117 between Watson and Raina was just what CSK needed and they crossed the line with more than an over to spare. Watson finished with 117 off 57 balls, including 8 sixes. After a slow start in which he did not get a single run in his first 10 balls faced, Watson launched an innings that won him the Man of the Match and Man of the Tournament awards. The most majestic shot in the highest score in an IPL final came when Watson slog swept Shakib al Hasan for six.
Ambati Rayudu | 33 Sixes
Rayudu proved to be one of CSK's assets in a season in which he had the third-most number of sixes of all batsmen. It was only deserving that Rayudu hit the largest share of sixes out of a record 33 in a single match. It happened on 25 April 2018 when CSK visited Bengaluru to take on RCB. The hosts batted first and piled up 205/8. Rayudu opened the innings with Watson and after a regular fall of wickets found his team in dire straits at 4/74 in 8.6 overs when Jadeja departed. Fortunately for Rayudu, he found an able ally in skipper Dhoni and the pair shared a 101-run partnership and when Rayudu got out in the 18th over he had brought his team to the threshold of a famous victory. His 83 off 53 was studded with 8 sixes and 3 fours to complement Dhoni's own 7 sixes and a four as CSK went on to win by 5 wickets. Rayudu's flat-batted shots against Washington Sundar as well as against his Ranji team-mate Mohammed Siraj were a delight. Rayudu got into a six-hitting habit early in the season when he scored 39 with two sixes to help chase a target of 203 against KKR on 9 April. He had 4 sixes in an innings of 79 against Sunrisers on 22 April, in a match that CSK won by 4 runs. He had 4 sixes in his innings of 46 off 35 balls against MI on 28 April. His masterclass though was given against Sunrisers on 13 May when in a chase of 180, Rayudu scored an unbeaten 100 off 62 balls with 7 sixes and 7 fours to help CSK win with an over to spare. His signature shots were an inside out smack over cover-off Bhuvaneshwar Kumar and a foray down the track to hoist Shakib al Hasan over long on.
Lokesh Rahul | 32 Sixes
On 6 May 2018 against RR at Indore, Rahul showed his mettle in an innings of 84 off 54 with 3 sixes and 7 fours to help chase down a target of 153. His most spectacular moment came in the 17th over. KXIP needed 36 off 21 deliveries when Jofra Archer pitched one short outside off stump. Rahul arched back and ramped it over the third man to bring the crowd to their feet. He paced his innings brilliantly, stealing 42 off 15 at the death. Rahul established his intent early on when KXIP took on DD in their first league match. DD scored 165/5 and Rahul smashed 51 with four sixes in a successful run chase. Arguably, his best innings of the season came in a rain-curtailed match against KKR on 21 April 2018. Batting first, KKR piled up 191/7 in front of a supportive home crowd at Kolkata's Eden Gardens. The match was reduced to 13 overs after a rain intervention. KXIP had a revised target of 125. That was the cue for Rahul to 60 off 27 with 2 sixes and nine fours to be named Man of the Match. Unfortunately for Rahul, his greatest flurry of sixes came in a losing cause on 12 May against KKR. In the game at Indore, batting first, KKR scored 245/6. While Rahul's 66 off 29 balls did not lead to a KXIP win, the 7 sixes he hit took the fight back to KKR.
Similar articles