24.08.2020,11:08 424 0
Highest Team Scores in ODI Cricket: England Leads the Pack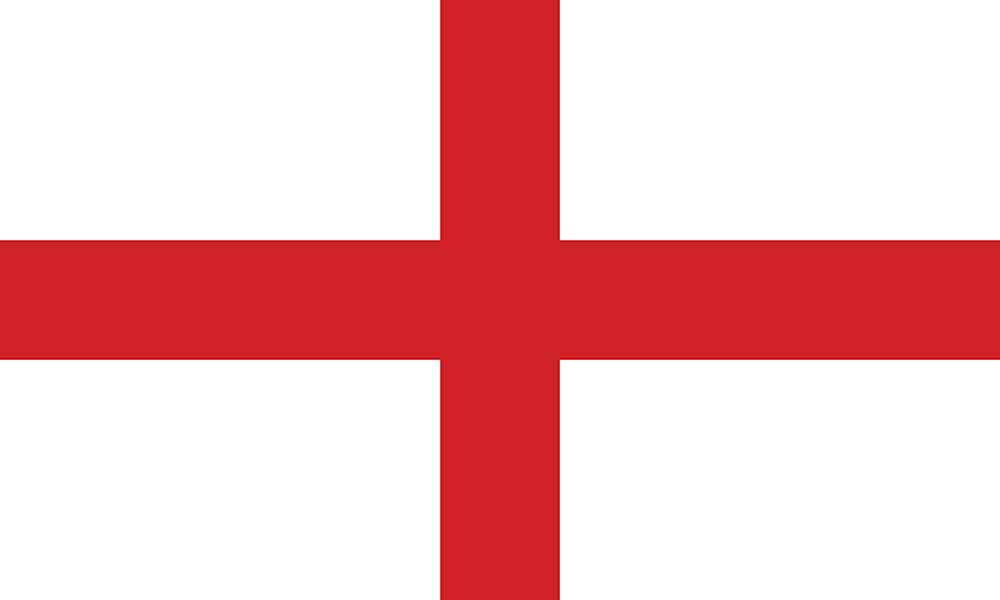 The advent of T20 cricket has made batsmen more aggressive in all formats. Though bowlers have learnt to smartly employ slower deliveries and yorkers, batsmen still rule the roost with their heavy bats. For this reason, 300+ scores have become very common in ODIs. In this article, we are going to list the top 10 team scores amassed in ODIs, each one of which exceeds 400 runs.
Top 10 Highest ODI Team Scores in World Cricket
This list is dominated by South Africa with four entries and England follows with three. Sri Lanka, Australia and India have one each. Let's start and review the massive scores in detail.
1. England 481/6 versus Australia at Nottingham in 2018
In that match, England raised an amazing 484/6 in their 50 overs to create a world record. Their 9.62 run rate made a mockery of five-time ODI world champion Australia's bowling. Eoin Morgan smacked 67 off 30 balls, Johnny Bairstow 139 in 92 and Alex Hales smashed 147 in 92 deliveries to destroy the Aussie bowling. In reply, the Australians were bundled out for 239 and they lost the game by 242 runs which has been the nation's worst ODI defeat in terms of number of runs.
When will we witness a 500 score in ODIs? There are more chances this will happen sooner than later given the way batsmen are playing today.
2. England 444/3 versus Pakistan at Nottingham in 2016
England has a set of hard-hitting batters who routinely make big scores in ODIs. Although the team departed early from the 2015 World Cup, they made amends for it with their improved performance shown after that. In August 2016, Trent Bridge in Nottingham saw England rack up a mammoth 444/3 versus Pakistan. Alex Hales became top scorer with a 171 in just 122 deliveries.
Hales scored at a rate of 140.16 and he was ably aided by fast essays from Eoin Morgan who cracked 57 in 27 and Jos Buttler who stroked 90 in 51. In reply, Pakistan was dismissed for 275 to leave England winners by a huge 169 runs.
3. Sri Lanka 443/9 versus the Netherlands at Amstelveen in 2006
In July 2006, Sri Lanka smashed 443/9, playing against the Dutch, with Tillakaratne Dilshan contributing 117 not out in 78 balls and Jayasuriya 153 in 104. The Lankan batters smote the ball to all parts of the ground to record their nation's highest-ever ODI score. While bowling, Sri Lanka dismissed the Dutch for 248 to win the game handsomely by 195 runs.
4. South Africa 439/2 versus the West Indies at Johannesburg in 2015
The match held in January 2015 stands out for AB De Villiers's astounding effort in scoring the fastest ODI hundred which came in a mere 31 balls. The Proteas simply tore apart the Windies' bowling to amass 439/2.
AB cracked 149 off just 44 deliveries to record a scoring rate of 338.68. The South African score was also bolstered by Rilee Rossouw's 128 not out in 115 and Hashim Amla's 153 off just 142 deliveries. This created another record as it was the first time three batters scored a century in an ODI innings. The Proteas bowlers then restricted the Windies to 291/7 to help their team win by a convincing 148 runs.
5. South Africa 438/9 versus Australia at Johannesburg in 2006
In the match played on 12 March 2006, South Africa created the record for the highest successful run chase in ODI history when they went past Australia's gigantic total of 434/4. The Proteas started their chase dismally losing a wicket early. However, Herschelle Gibbs at no. 3 played an all-time great ODI knock by clobbering 175 in 111 at a stunning scoring rate of 157.65.
Captain Graeme Smith provided good support by stroking 90 in 44. Mark Boucher offered the finishing touches with 50 not out in 44 to help the Proteas win with just one wicket and one ball to spare. A total of 872 runs were scored in that match which has been a record for the highest combined runs stroked in an ODI.
6. South Africa 438/4 versus India at Mumbai in 2015
That was an important match as it was the series decider. South Africa batted first and racked up a gigantic 438/4 powered by AB De Villiers's 119 in 61 balls, Faf Fu Plessis's 133 in 115 and Quinton De Kock's 109 in 87.
The Proteas cracked 58 boundary hits (20 sixes and 38 fours). AB alone clobbered 11 sixes. In reply, India were bowled out for 224 to lose by 214 runs. South Africa, thus, recorded a 3-2 series win which was their first victory in a bilateral ODI series held in India.
7. Australia 434/4 versus South Africa at Johannesburg in 2006
Aussie captain Ricky Ponting cracked 164 in just 105 balls and was backed by Mike Hussey's 81 off 51 and Simon Katich's 79 off 90 to help Australia record their highest-ever ODI score of 434/4. However, as mentioned earlier, the Proteas managed to chase down such a mammoth total. The Australian score of 434/4 has been written down in the record books for being the highest ODI team score made in a losing cause.
8. South Africa 418/5 versus Zimbabwe at Potchefstroom in 2006
In September 2006, South Africa mauled the weak Zimbabwean bowling attack to notch up 418/5 at Potchefstroom. Mark Boucher scored an explosive 147 in a mere 68 balls to be awarded the Player of the Match. His knock included 10 sixes and 8 fours and his strike rate reached an unbelievable 216.18. The Proteas won the game comfortably by 171 runs.
9. India 418/5 versus the West Indies at Indore in 2011
India recorded their highest-ever ODI total of 418/5 in December 2011 at Indore playing against the Windies. Virender Sehwag was the star of the match with a belligerent essay of 219 in 149 balls. India smashed 48 fours and 7 sixes to score 418/5 at an amazing run rate of 8.36. They won easily too by 153 runs to triumph in the five-match ODI series.
10. England 418/6 versus the West Indies at St. George's in 2019
England's current ODI team has many explosive batsmen who helped their side record a gigantic 418/6 against the Windies at St. George's in February 2019. Jos Buttler led the way with an aggressive 150 off just 77 deliveries to post an astounding scoring rate of 194.80. England clobbered 24 sixes in their innings. The Windies replied bravely with Chris Gayle cracking 162 off just 99 deliveries. However, they fell short by 29 runs.
| | | | | | | |
| --- | --- | --- | --- | --- | --- | --- |
| Team | Against | Venue | Date | Score | Overs | Result |
| England | Australia | Nottingham | Jun 19, 2018 | 481/6 | 50 | ENG Won |
| England | Pakistan | Nottingham | Aug 30, 2016 | 444/3 | 50 | ENG Won |
| Sri Lanka | Netherlands | Amstelveen | Jul 04, 2006 | 443/9 | 50 | SL Won |
| South Africa | West Indies | Johannesburg | Jan 18, 2015 | 439/2 | 50 | SA Won |
| South Africa | Australia | Johannesburg | Mar 12, 2006 | 438/9 | 49.5 | SA Won |
| South Africa | India | South Africa | Oct 25, 2015 | 438/4 | 50 | SA Won |
| South Africa | Australa | Potchefstroom | Mar 12, 2006 | 434/4 | 50 | SA Won |
| South Africa | Zimbabwe | Potchefstroom | Sep 20, 2006 | 418/5 | 50 | SA Won |
| India | West Indies | Indore | Dec 08, 2011 | 418/5 | 50 | IND Won |
| England | West Indies | St George's | Feb 27, 2019 | 418/6 | 50 | ENG Won |
Similar articles