21.08.2020,11:08 371 0
Which Country Is Best at Cricket?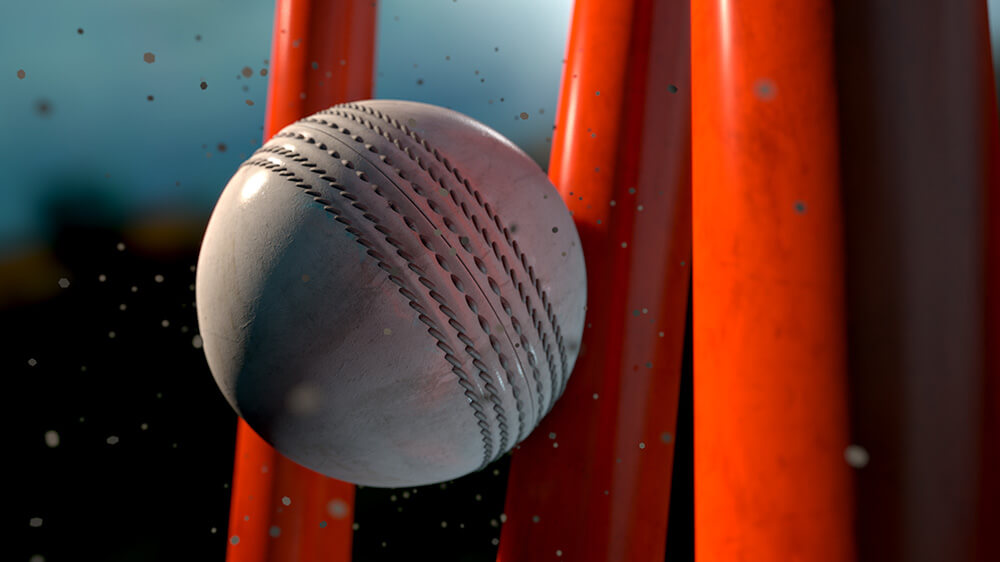 International cricket began in 1877 with the first Test organised between England and Australia. Since then, thousands of matches have been played in Test, ODI and T20I formats. A logical question occurs: which nation has proved most successful and has won the most number of games throughout the history of cricket? In this article, we will do our best to provide an answer by assessing each country's record in international cricket.
Times, players, teams, venues and spirits change but over time top cricket-playing countries have managed to achieve staggering results. Such nations as Australia have been able to maintain a consistent winning record across generations, while the West Indies, who were dominant in the 1970s and the early part of the 80s, have found themselves going through some difficult times and are yet to recover fully.
The introduction of white-ball cricket has enhanced the sport's popularity around the world. Best teams today excel in all three formats by producing suitable players for each of them. Let's take a closer look at the main cricket-playing nations' figures achieved so far. Written in August 2020, this article provides up-to-date stats as of that moment.
Best Countries in Cricket in All Formats: Top 10 Teams with Most Wins in International Cricket
1. Australia – 1035 Wins
Australia tops our list with the most number of victories (1035). They have proved themselves as the most skillful and consistent team in the last three decades with five ODI world cup triumphs under their belt. They took over the reins of international cricket and started dominating the scene after the West Indies' streak of success.
Team Australia have played 1,904 matches in total, recording 1,035 wins, 608 losses, 13 ties, 211 draws and 37 no-results for a winning percentage of 54.35.
Australia is famous for producing many all-time greats including the legendary Sir Donald Bradman whose record Test average of 99.94 will probably never be eclipsed. The Aussies' habit of dominating international cricket was established by the great teams he led in the 1930s and 1940s. The English had to resort to controversial tactics such as Bodyline in a desperate attempt to stop him. In the past three decades, Australia have been proud of their match-winners Shane Warne, Glenn McGrath, Ricky Ponting, Matthew Hayden, Adam Gilchrist and others.
Ponting is the highest run-scorer for Australia in Tests with 13,378 runs in 168 matches scored at an average of 51.85 with 41 hundreds and 62 fifties.
Leggie Shane Warne is the most successful Test bowler for the Aussies with 708 scalps in 145 games at an average of 25.41 and a strike rate of 57.4.
2. England – 809 Victories
The Poms are second on the list with 804 wins. They won their maiden ODI World Cup in 2019 and their ODI team is currently rated as the best one by the ICC. It goes without saying, their record is impressive in all the three formats.
England have starred in 1,893 matches, recording 809 wins, 693 losses, 11 ties, 348 draws and 32 no-results. Their win percentage is 42.73.
Traditional powerhouse England, the cradle of cricket, has produced many great players who have helped the nation claim second place on our list. Alistair Cook is the highest run-scorer for the Poms in Tests. During his Test career lasting from 2006 to 2018, Cook played in 161 games, amassing 12,472 runs at an average of 45.35 with 33 hundreds and 57 fifties.
In Test bowling, James Anderson leads the pack for England with 593 wickets taken in 155 matches at an average of 26.94 and a strike rate of 56.4. The second-highest wicket-taker is Stuart Broad with 511 scalps. Both Anderson and Broad are going great guns and promise to extend their bowling records by a good deal before their careers are over.
3. India – 753 Wins
India played their first Test in 1932 but it's been only in the last three decades that they have found success in international cricket. They won the 2007 T20 World Cup, 2011 ODI World Cup and the 2013 Champions Trophy under MS Dhoni's captaincy. India have also reached the top of the ICC Test rankings multiple times. The great popularity of the game within the nation is doing a world of good in producing a reliable reservoir of talent that is helping the team gain international cricket glory.
India have played 1,663 matches with 753 wins, 635 losses, 13 ties, 217 draws and 45 no-results for a winning percentage of 45.27.
The Indians had mostly been considered also-rans in international cricket all until Sachin Tendulkar made his debut in 1989. He single-handedly boosted the nation's results, instilling confidence in his teammates and countrymen to help the nation generate a host of good players. Tendulkar has been the highest run-scorer in Tests and ODIs in world cricket. He played 200 Tests, cracking 15,921 runs at an average of 53.78 with 51 hundreds and 68 fifties.
Anil Kumble, a demon leg spinner, is the highest wicket-taker for India in Tests. He formed a formidable spin partnership with offie Harbhajan Singh to win many games for India. Kumble played 132 Tests, claiming 619 scalps at an average of 29.65 and a strike rate of 65.9 with 35 five-fors and eight 10-wicket match hauls.
4. Pakistan – 716 Victories
Pakistan played their first Test in 1952 and they have since produced a steady stream of talented stroke-makers and lethal fast bowlers. Their highest point was the triumph in the 1992 ODI World Cup. The nation has been known for generating successful and skilled fast bowlers like Imran Khan, Wasim Akram, Waqar Younis, Shoaib Akthar and many others.
Team Pakistan have played 1,508 matches, recording 716 wins, 599 losses, 11 ties, 161 draws and 21 no-results. Their winning percentage is 47.48.
5. West Indies – 630 Wins
The Windies have produced many cricket greats including Gary Sobers, Clive Lloyd, Lance Gibbs, Rohan Kanhai, Malcolm Marshall, Viv Richards, Brian Lara and others. They won the ODI World Cup twice in 1975 and 1979, reached the final in 1983, the semifinals in 1996 and the quarters in 2011. In addition, the Windies won the T20 World Cup in 2012 and 2016.
The West Indies have starred in 1,494 international matches, recording 630 wins, 640 losses, 14 ties, 175 draws and 35 no-results. Their winning percentage is 42.16.
6. South Africa – 620 Victories
South Africa have taken part in fewer matches than the top teams because of their prolonged ban from international cricket for supporting apartheid policies. There is no doubt though that they have always been talented and have proved to be good travelers too. Their players are known for their commitment and hard work. However, they are believed to have a habit of 'choking' in big games, a feature that has cost them many lost trophies.
South Africa have appeared in 1,185 games, winning 620, losing 415, tie-ing 7 and drawing 124, with 19 no-results. Their winning percentage is 52.32.
7. Sri Lanka – 540 Wins
Sri Lanka has risen from a modest start to become an Asian powerhouse within the past few decades, performing consistently well in all three formats. The Lankans won the ODI World Cup in 1996 and reached the final in 2007 and 2011. They also triumphed in the T20 World Cup in 2014 in Bangladesh, defeating India in the final.
In over 40 years spent on the international cricket scene, Sri Lanka have played 1,269 matches with 540 wins, 595 losses, 7 ties, 88 draws and 39 no-results. Their winning percentage is 42.55.
8. New Zealand – 513 Victories
The Kiwis played their first Test in 1930 but have been traditionally knocked over by most top sides except when playing at home. However, their white-ball cricket has flourished in recent years and they reached the final of the ODI World Cup in 2019, losing to England on a technicality.
New Zealanders have starred in 1,345 games, recording 513 wins, 608 losses, 15 ties, 166 draws and 43 no-results for a winning percentage of 38.14.
9. Bangladesh – 174 Wins
Bangladesh played their first Test in 1986 and have improved a lot recently, especially in the ODI format. They can be formidable opponents on home soil but need to improve their game in Test cricket and their performances away from home. The good news is that the Tigers are producing some talented players who can win games and laurels for their nation.
So far, Bangladesh have appeared in 591 matches, winning 174, losing 392, with 16 draws and 9 no-results. Their winning percentage is 29.44.
10. Zimbabwe – 168 Victories
Zimbabwe's first international match was played in 1983 and their team was most successful in the 1990s when exceptional players like Andy Flower, Heath Streak, Grant Flower and Alistair Campbell among others helped them win games against big teams. However, their selection policies have slowed down their progress and they continue to be relative minnows even today.
To date, Zimbabwe have starred in 715 matches, posting 168 wins, 499 losses, 9 ties, 28 draws and 11 no-results for a winning percentage of 23.49.
Records of the Latest Entrants
Afghanistan and Ireland were granted Test status in 2017. Let's take a look at their records too which include all their games in the lower-rung competitions of international cricket.
Afghanistan played its first international cricket match in 2009. To date, they have appeared in 211 matches, recording 116 wins, 90 losses, 2 ties, 0 draws and 3 no-results for a winning percentage of 54.97.
Ireland's first international game was held in 2006 and they have played 260 matches, posting 109 victories, 131 losses, 5 ties, 0 draws and 15 no-results for a winning percentage of 41.92.
Similar articles