07.10.2020,12:10 297 0
Top 5 Highest Opening Partnerships in T20 International Cricket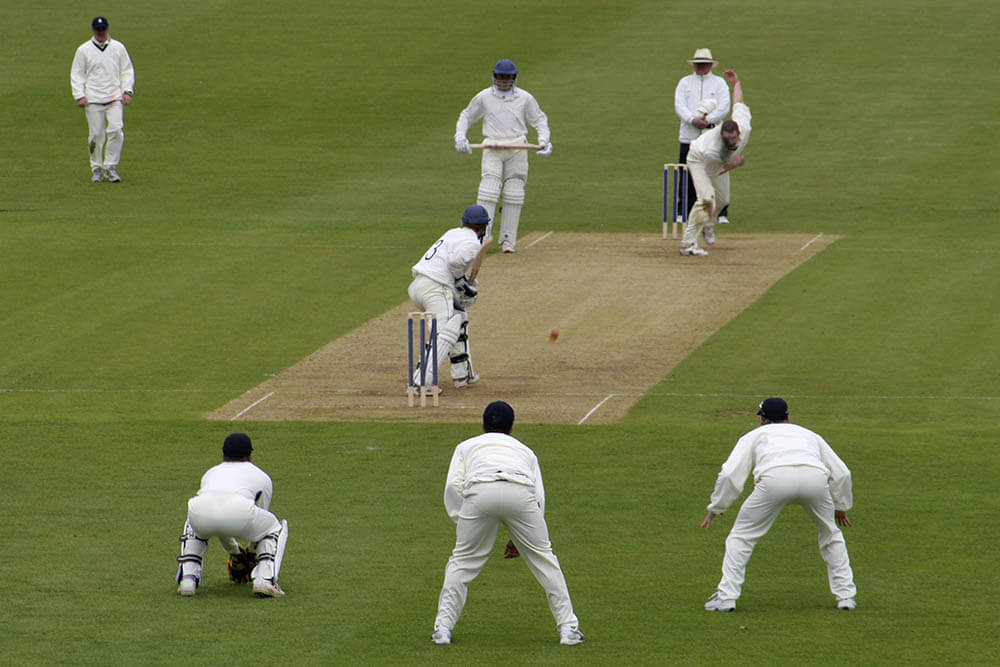 T20 is the shortest and most exciting format of cricket. Every now and then fans come across moments that have them on the edge of their seats. Mostly it's a nail-biting finish that fans always want to see but many times it happens to be a stroke play that leaves fans mesmerised.
In almost every T20 match, you will see one of the two batsmen on the field tearing the bowlers apart. A rare sight is when both batsmen consistently hit bowlers out of the park. What's even rarer is when two opening batsmen stay almost until the end, taking bowlers for a ride at the same time. When this happens, we see records being set and beaten.
There have been instances in T20I when opening batsmen together scored runs that could be compared to the total a team makes in an ODI. Yes, you read it right. If you don't believe it, then detailed below are the highest opening partnerships in T20 Internationals.
Hazratullah Zazai and Usman Ghani (Afghanistan) – 236 vs Ireland in 2019
The record for the highest opening partnership in T20 Internationals belongs to Afghanistan. Openers Hazratullah Zazai and Usman Ghani set this record in February 2019 while playing against Ireland in Dehradun (India). This has also been the highest partnership ever in T20 for any wicket.
Zazai (20) and Ghani (22) were unstoppable in that match. Ghani, who departed in the 18th over, scored 73 in the 236-run partnership. Zazai, on the other hand, demonstrated relentless hitting. The left-hander made unbeaten 162 in 62 balls, including 16 sixes. Zazai's score of 162 is the third-highest T20 score of all time, while his 16 sixes is a new T20I record.
In their 236-run partnership, the duo smashed 16 4's and 18 6's. The opening partnership helped Afghanistan score the highest ever total in a T20, 278/3. In response, Ireland could manage 194/6 at the end of 20 overs.
Aaron Finch and D'Arcy Short (Australia) – 223 vs Zimbabwe in 2018
The title for the second-highest opening partnership in T20 International format belongs to Australia. The country that has been dominating world cricket for more than two decades can't be too proud of this record as it was made against minnows Zimbabwe. Aussie openers Aaron Finch and D'Arcy Short formed the second-highest partnership in July 2018 at Harare Stadium.
Aaron Finch and D'Arcy took on the Zimbabwe bowlers right from the start, hitting them mercilessly all around the ground. Finch, one of the best T20 players in the world, contributed more to the 223-run partnership. He made 172 runs, the highest ever by a batsman in a T20. D'Arcy made 46 runs.
Their 223-run partnership included 19 fours and 12 sixes. The two openers departed in the last over of the innings and Australia ended up scoring 229 for two. Australia easily won the match by restricting the opposition to 129/9, winning the match by 100-run.
George Munsey and Kyle Coetzer (Scotland) – 200 vs the Netherlands in 2019
The third-highest opening partnership in T20 Internationals was formed by Scottish openers HG Munsey and KJ Coetzer. They achieved the feat in September 2019 against the Netherlands in Malahide.
Munsey and Coetzer ripped the Dutch bowlers, scoring 200-run in the first 15 overs itself. In their 200-run partnership, they hit 14 fours and 17 sixes. Coetzer got out in the 16th over just 11 runs short of a 100 run score. Munsey, however, kept going and remained until the end. He made 127 not out in just 56 balls, helping the team to post a mammoth total of 252 for three. The Netherlands also put on a formidable show but could only manage 194 for 7 wickets. Munsey hit 14 sixes in his innings, the joint-second best alongside Australia's Aaron Finch.
Martin Guptill and Kane Williamson (New Zealand) – 171* vs Pakistan in 2016
The record for the fourth-highest opening partnership in T20 Internationals belongs to New Zealand openers Martin Guptill and Kane Williamson. These two are among the best batsmen in international cricket. Guptill and Williamson achieved the feat in a match against Pakistan in January 2016 held in Hamilton.
Unlike the other three highest scores, this score was achieved while chasing. Pakistan made 169 runs in the first innings. Though it was a rather average total, Pak would never have thought that New Zealand would win the game so easily.
Guptill and Williamson batted aggressively, taking their team to victory with more than 2 overs to spare. Guptill and Williamson, both unbeaten, scored 87 and 72 respectively. In their 171-run partnership, the duo hit 20 fours and 4 sixes.
G C Smith and L L Bosman (South Africa) – 170 vs. England in 2009
The fifth-highest opening partnership in T20 Internationals was formed by South African openers Smith and Bosman. A point to note is that the above four highest scores have been made recently, i.e. in the last three to four years, but this score was made way back in 2009 when T20 cricket was rather new for players. Smith and Bosman made this record against England in 2009 at SuperSport Park, Centurion.
In their 170-run partnership, Smith and Bosman hit 13 fours and 15 sixes. Smith, who hit 8 fours and 6 sixes, made 88 runs in just 44 balls. Bosman made 94 runs in 45 balls and hit 5 fours and 9 sixes. Their 170-run partnership helped South Africa make a massive total of 241 runs at a loss of six wickets. England, in reply, could manage just 157 runs at a loss of 8 wickets. Bosman was declared the Player of the Match.
These are the top five highest opening partnerships in T20 International cricket. The top three on this list are also the highest partnerships in T20 Internationals for any wicket. The fourth highest, however, is a third-wicket partnership between Dawid Malan and Eoin Morgan (England) for 182 runs against New Zealand in 2019.
Match
Players 1 2
Country
Stand
Ground
Versus
1
23/02/2019
Usman Ghani (73)
Hazratullah Zazai (162*)
Afghanistan
236
Rajiv Gandhi International Cricket Stadium
Ireland
2
03/07/2018
Finch, A J (172)
Short, D J M (46)
Australia
223
Harare Sports Club
Zimbabwe
3
16/09/2019
Coetzer, K J (89)
Munsey, H G (127*)
Scotland
200
The Village
Netherlands
4
17/01/2016
Guptill, M J (87*)
Williamson, K S (72*)
New Zealand
171*
Seddon Park
Pakistan
5
15/11/2009
Smith, G C (88)
Bosman, L L (94)
South Africa
170
SuperSport Park
England
6
22/12/2017
Sharma, R G (118)
Rahul, K L (89)
India
165
Holkar Cricket Stadium
Sri Lanka
7
27/06/2018
Sharma, R G (97)
Dhawan, S (74)
India
160
The Village
Ireland
8
01/11/2017
Sharma, R G (80)
Dhawan, S (80)
India
158
Arun Jaitley Stadium
New Zealand
9
30/03/2019
Awais Ahmed (102*)
Hennessy, P D (71)
Spain
155
La Manga Club Bottom Ground
Malta
10
15/01/2020
O'Brien, K J (48)
Stirling, P R (95)
Ireland
154
National Cricket Stadium (Grenada)
West Indies
Similar articles